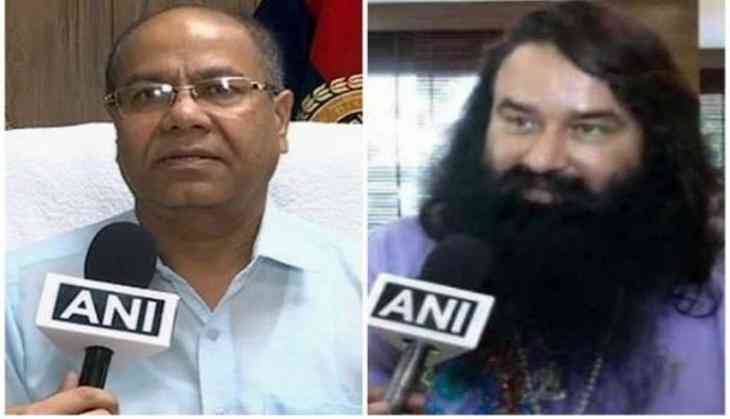 After reports of Dera chief Gurmeet Ram Rahim Singh being given special treatment surfaced, Director General of Police (DG) Prisons, on 26 August, in a clarification, said that the former is being treated as a normal prisoner.
Speaking to ANI, DG Prisons in Panchkula DR K.P Singh said that he would request all media houses to not air or publish incorrect news about such incidents.
"The Dera chief has been locked up in District Jail, Sonaria at Rohtak and is being treated like a normal prisoner according to the Haryana jail manual," Singh further said.
Clarifying on reports of proving Ram Rahim Singh with 'luxurious' items, K.P Singh said that no RO system or attendants have been provided to him, as it was said in media reports.
Adding, "There is no air conditioner in the cell where he is locked and is also kept under the surveillance of two prisoners as per the jail manual."
At least 29 people were killed and more than 200 were injured in violence in Haryana's Panchkula city after a Central Bureau of Investigation (CBI) court convicted Dera Sacha Sauda (DSS) chief Gurmeet Ram Rahim Singh in connection with his alleged involvement in a 2002 rape case.
Even as the court announced that the quantum of sentence against the self-proclaimed god man will be pronounced on August 28, his supporters who had gathered outside the Panchkula court premises; went on a raging rampage, damaging vehicles (cars and buses), pulling down security barriers, attacking media persons, OB vans and public property.
-ANI