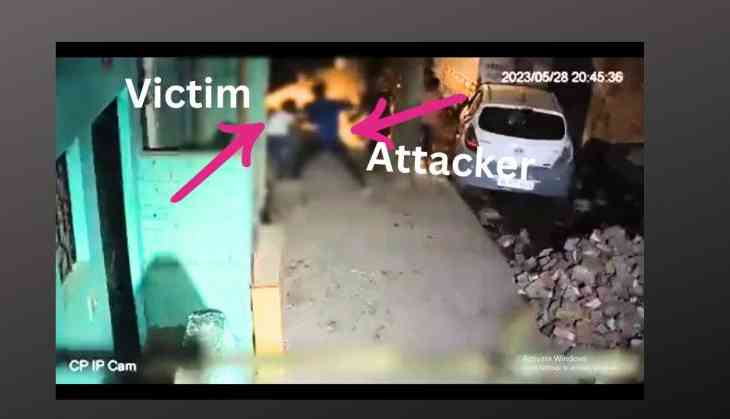 16-yr-old girl stabbed multiple times by man, dies
New Delhi: A 16-year-old girl tragically succumbed to her injuries after being stabbed multiple times by her alleged boyfriend in the Shahbad Dairy area of New Delhi. The incident occurred following a fight between them on May 28.
Alleged Boyfriend Apprehended
The accused, identified as 20-year-old Sahil, was apprehended near Bulandshahr in Uttar Pradesh.
The preliminary investigation revealed that the girl was walking down the street when Sahil confronted her. Without warning, he launched a vicious attack, repeatedly stabbing her and hitting her with a stone, resulting in her untimely death.
Minor girl murder in Delhi: Accused arrested near UP's Bulandshahr

Read @ANI Story | https://t.co/RGAGoIaEq4#DelhiMurder #ShahbadDairy #DelhiPolice pic.twitter.com/IFzynZxvNV

— ANI Digital (@ani_digital) May 29, 2023
Horrific Encounter Unfolds
The Deputy Commissioner of Police (outer North), Ravi Kumar Singh, stated, "It was found that she was walking in the street when suddenly one boy intercepted her. He stabbed her multiple times." The police received information about the murder and promptly dispatched a local team to the scene to commence the investigation.
Relationship Turns Violent
Further inquiries unveiled that the victim and the accused were in a relationship, but their disagreement on May 28 escalated into a violent altercation. Tragically, the girl had plans to attend a birthday party later that day.
Murder Case Registered
The father of the deceased filed a complaint, leading to the registration of a case under Section 302 of the Indian Penal Code (IPC), which deals with murder.
This tragic event serves as a grim reminder of the urgent need to address violence within relationships and ensure the safety and well-being of individuals, particularly young people.