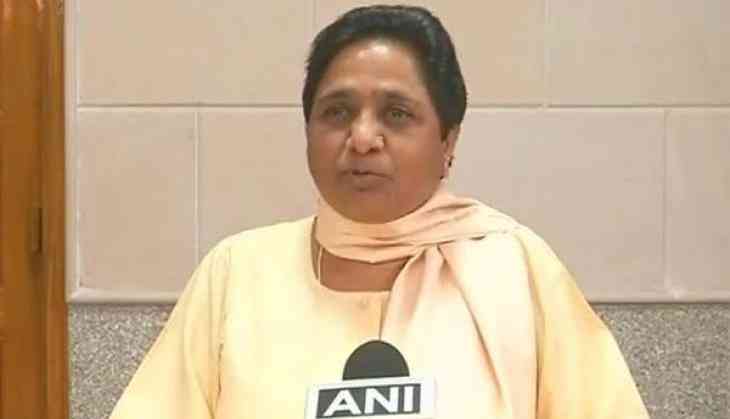 Bahujan Samaj Party ( BSP) Supremo Mayawati on Sunday is set to meet the MPs, MLAs and all senior leaders of the party in the national capital today, to chalk out the party's future plans.
All the senior leaders including Lalji Verma, Satish Chandra Mishra, Ansari brothers and others are expected to attend this meeting.
This comes after Mayawati resigned from the Rajya Sabha last week, following an argument.
Mayawati, whose term as the member of the Rajya Sabha was to end in April 2018, earlier on Tuesday walked out of the Upper House of the Parliament alleging that the she was not allowed to speak on the atrocities against the Dalits in Uttar Pradesh.
Maywati was allotted three-minute time to speak and she started speaking on the atrocities against the Dalits in Uttar Pradesh.
However, after her allotted time elapsed, Rajya Sabha deputy chairman PJ Kurien stopped Mayawati that angered her to the extent that she walked out of the House and resigned.
"I was not allowed to speak on problems being faced by the Dalits, backward classes, weaker sections including farmers and labourers in Uttar Pradesh. Since I was not allowed by the ruling party to raise these issues so, I have decided to resign from Rajya Sabha," she told media after resigning from the party.
-ANI