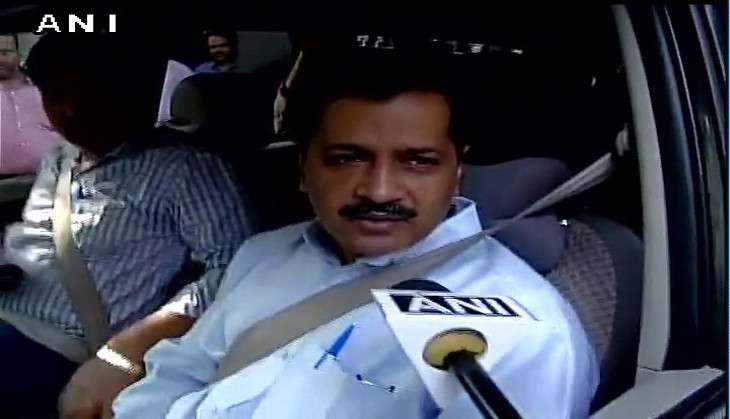 Delhi Chief Minister Arvind Kejriwal has called for an emergency meeting on 6 November to discuss the soaring pollution levels in the national capital.
According to reports, the meeting will be held at the Delhi Chief Ministers residence at about 12:30 pm.
Delhi Lt. Governor Najeeb Jung has also called a high-level meeting tomorrow on the issue in which immediate, short-term and long-term measures to combat the growing air pollution in the city are to be discussed.
Yesterday, Kejriwal appealed to people to minimise the use of private vehicles in view of the situation and switch to public transportation facilities.
The extent of pollution surpassed even the post-Diwali levels, while smog brought down visibility to around 200 metres across the city. Monitoring agencies recorded 'severe' quality air and advised people to avoid going outdoors.
Kejriwal told a press conference that the smog was mainly a product of raging farm fires in neighbouring Punjab and Haryana. Later, he raised the issue with Union Environment Minister Anil Dave in a meeting at the latter's residence.
While the 24-hour average of respirable pollutants PM 2.5 and PM 10 was 355 and 482 micrograms per cubic metre respectively, real-time figures were alarmingly high.
Anand Vihar, for instance, recorded PM 10 level at 1,711 micrograms per cubic metre at 2 PM -- around 17 times above the safe limit.
The safe limits of these ultrafine particles are 60 and 100 respectively. Even the level of gaseous pollutants like NO2 violated the prescribed standards for human inhalation as per real-time readings.
Lt Governor Najeeb Jung has also called for a high-level meeting on Monday to take stock of the immediate, short-term and long term measures, in which he invited Kejriwal, health minister Satyendar Jain, environment minister Imran Hussain, the Delhi Chief Secretary, and representatives of Police and the civic bodies.
Kejriwal said vehicle restriction measures like 'odd-even' scheme will not be able to bring down the smog as initial studies suggest that the "large-scale" influx of pollutant-laden smoke from Punjab and Haryana has aggravated the situation.
He said the Delhi government has very few methods at its disposal and the Centre needs to intervene.
--With Agency inputs