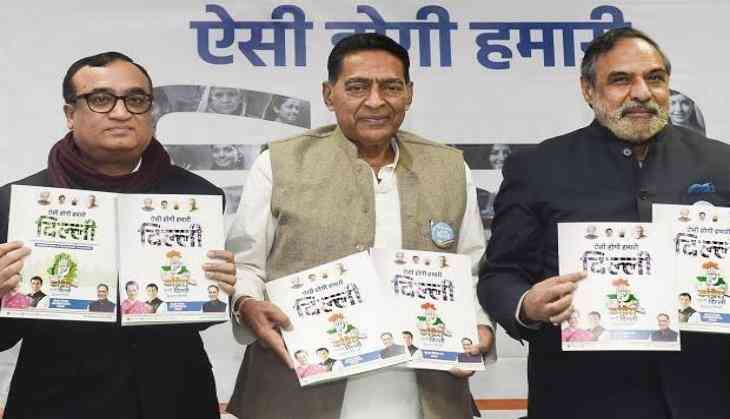 Congress releases manifesto
Congress on Sunday released their manifesto for upcoming Delhi Assembly Elections on 8th February while counting will take place on 11th February. Delhi chief Subhash Chopra, Anand Sharma and Ajay Maken presented the manifesto that promises to implement unemployment allowance of Rs 5,000-7,500 per month and cashback schemes for power and water consumers.
Manifesto of the party read that they will give unemployment allowance of Rs 5,000 to graduates and Rs 7,500 to postgraduates every month under the Yuva Swabhiman Yojna. They also promised free coaching to all EWS (Economically Weaker Section) students and Rs 5,000 monthly pension for senior citizens.
The manifesto also committed to spending 25% budget each year on fighting pollution and improving transport facilities. If voted to power, will open 100 Indira canteens to provide subsidised meals at Rs 15.
In a separate manifesto for the environment was released detailing the action points like boosting green transport.
On Tuesday Rahul Gandhi will address the rallies in Jangpura and Sangam Vihar and on Wednesday he will address a rally in Kondli and Hauz Qazi area. While his sister Priyanka Gandhi, General Secretary of Congress will address the joint rally at Sangam Vihar.
Also Read: Yogi Adityanath launchs his campaign for Delhi elections with scorching attack on ongoing protests against CAA