Somi Das
| Updated on: 11 February 2017, 5:47 IST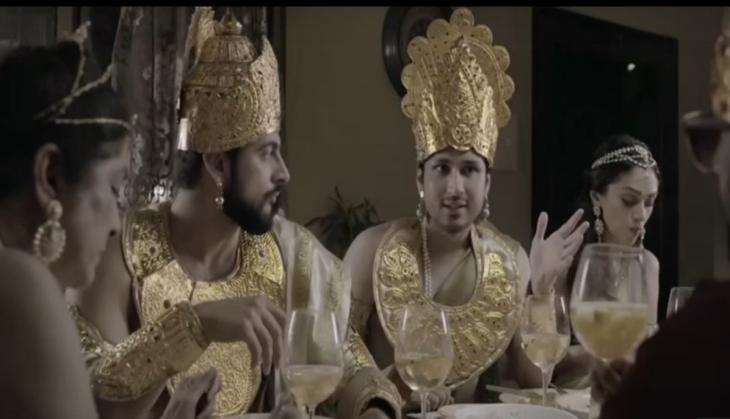 As anticipated, Delhi Belly writer Akshat Verma's Mama's Boys has managed to draw fire from Hindu groups with its modern-day take on the epic Mahabharata.
Groups like Hindu Mahasabha and Hindu Sena have raised their voice against the "cheap" representation of the epic written by Ved Vyas. Speaking to Catch, Vishnu Gupta, president of Hindu Sena said: "No one has the right to demean Hindu epics like Mahabharata and Ramayana. This is an attention-grabbing attempt by the director. How can we judge whether the acts of ancestors like Kunti asking Arjun to divide Draupdi equally among all brothers, now? If they wanted to make a film on it, why not pick the good things from the Mahabharata? Why make fun of it?"
Sharma also wondered how "a seasoned actor like Neena Gupta (who portrays Kunti in the film) could consciously be part of a controversial film like this". He called the actors in the film "gaddar (traitor)".
As of now, the right-wing groups want the 16-minute film removed from Youtube. However, Gupta threatened that if the filmmaker didn't respond to their call, they could turn violent. "We believe in the law. However, filing a case would needlessly drag the issue. Even Lord Krishna has said in the Gita that to save one's Dharma, it's not wrong to resort to violence. This is a conspiracy to malign Hindu epics. Can you imagine the filmmaker making fun of any other religion?" he said.
The film recreates the part of the Mahabharata in which Kunti orders Arjuna to share his newly wedded wife, Draupdi, with the rest of the Pandavas. In the film, Nakul and Sahdev are two fashion designers, as well as homosexuals.
The film stars Aditi Rao Hydari as Draupti, Arunoday Singh as the gym-freak Bheem and Yudhishthir is portrayed by Akshay Oberoi. And Mama's favourite boy Arjuna is essayed by Amol Parashar.