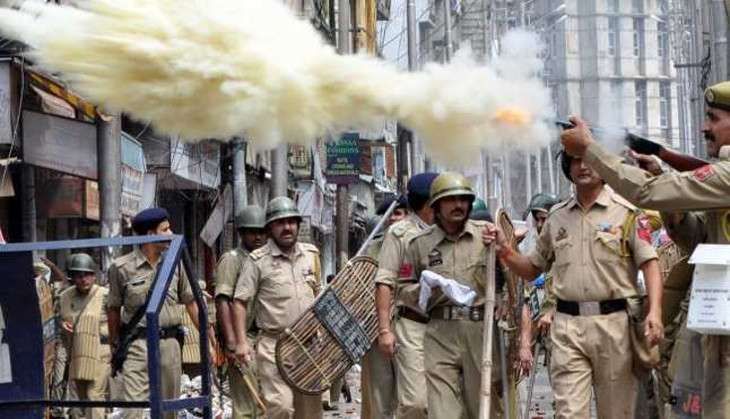 In fresh violence in Jammu and Kashmir on the tenth day of the curfew on 18 July, PDP MLA Mohammad Khalil Bandh was injured after allegedly being attacked by a mob in Srinagar.
Band was on his way to Srinagar at around 11.00 PM when a mob attacked his vehicle with stones at Prechu in Pulwama. The driver lost control of the vehicle, which resulted in the car turning turtle, a police official said.
Curfew and restrictions across Kashmir continued in view of prevailing law and order situation in the state. Police and para-military personnel have been deployed in strength to maintain law and order. Barring BSNL postpaid telephone and broadband internet services, all private mobile telephone services continue to remain suspended. Internet and train services also remain suspended.
A person was killed on 17 July when the army personnel fired at the protesters attacking its camp in Bandipora district. On 16 July, protesters attacked a police post in Kupwara district of Jammu and Kashmir in which a civilian was killed. Two civilians were also reportedly been injured in incident of violence in the area.
With the tense situation remaining grim, the Centre has sent 20 additional Central Reserve Police Force (CRPF) troops to the Valley to maintain law and order in the state and also as a precautionary measure against any possible violence by locals and untoward elements.
The incidents of violence continue to crop up despite the Centre and Chief Minister Mehbooba Mufti urging the people to maintain calm and cooperate with the state government to restore peace in the valley.
After Burhan's death, Kashmir is on boil and about 40 people have been killed and over 3000 including 1600 civilians injured in clashes between youth and security men during protests.
-With ANI inputs
Geelani requests UN intervention
According to media reports, Separatist leader Syed Ali Shah Geelani has requested that the United Nations intervene into the crisis in the Valley.
Geelani wrote to the UN in the wake of "a new wave of state terror unleashed by the Indian armed forces" in J&K, Hindustan Times reported.
The daily reported that the leader wrote the letter "on behalf of the oppressed and besieged people to draw the attention of the world community."