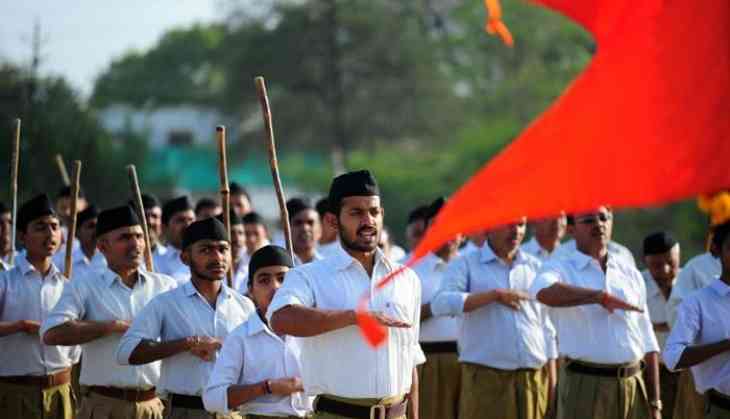 CPI (M) alleges RSS propagating values of 'Manusmriti'
The Communist Party of India (Marxist)- CPI (M)- on Sunday said the Rashtriya Swayamsevak Sangh (RSS) was trying to propagate the values of Manusmriti.
The Left party's reaction was in response to the RSS' family counselling programme 'Kutumb Prabodhan' in which the campaigners were visiting people's home to instil values, ethics and promoting Indian attire.
Talking to ANI, CPI (M) leader Brinda Karat said, "They are trying coercively imposing vegetarianism on people. Now, they are going to intervene within the family. The values they are propagating are the values of Manusmriti. They are simply trying to push Manuvadi values into families also. It is yet one more attempt to try and shape society according to the agenda of the RSS. Certainly, we hope that the families in India will counter it."
The so - called family counselling the campaign will continue till the 2019 general elections.
The RSS has started the programme by issuing guidelines on the public and the private conduct.
The organisation was advising that during the family time, people should avoid discussing politics and cricket.
The move comes in the middle of extensive outrage and anger over mob violence in the name of the cow.
Reportedly, the campaigners were visiting the homes in different localities and advised people to wear sarees and kurta-pyjamas during the festivals and not to blow candles or cut cakes during the birthdays as it was not a part of the Indian culture.
-ANI