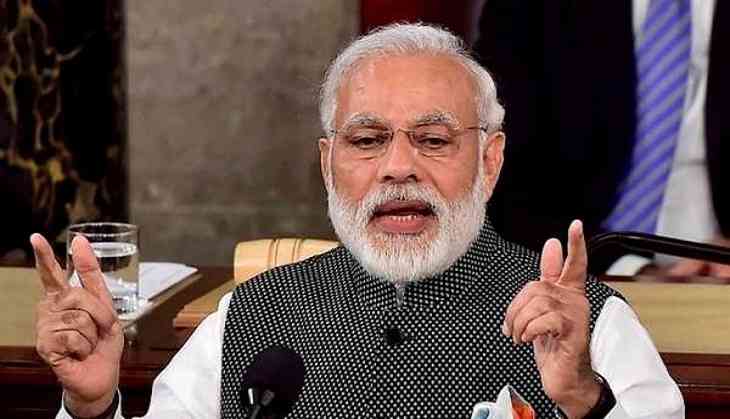 Prime Minister Narendra Modi on Sunday said the Bharatiya Janata Party (BJP) is committed to the ideology of 'nationalism', adding that party's core is 'truly democratic'.
Speaking at the inauguration function of the new BJP headquarters here, he said, "In thought, in action and in implementation, the BJP's core is truly democratic."
The Prime Minister, who inaugurated the new BJP headquarters, located at Deen Dayal Upadhyay Marg thanked party president Amit Shah and its workers for their hard work.
"I want to thank Amit Bhai and his entire team, that worked hard to complete the work on the BJP HQ within the desired time frame," he added.
He further noted that the journey of the BJP began with great personalities such as Dr. Shyama Prasad Mookerjee and Pandit Deendayal Upadhyaya and said that the "generations of Karyakartas have given their lives for the party.
He also emphasised that existence of several political parties in the nation adds to the beauty of democracy.
"Forming a political party is not tough in India. There are several parties with their own views, ideologies and working culture," he added.
He further stressed that BJP leaders and Jan Sangh have been at the forefront of all leading mass movements after Independence.
The Prime Minister further noted that the NDA government under former prime minister Atal Bihari Vajpayee's leadership ignited a ray of hope among Indians
-- ANI