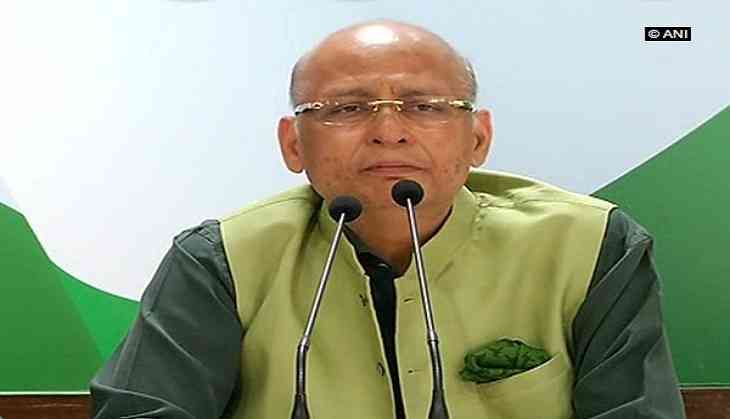 The Congress party has termed the Bharatiya Janata Party's (BJP) target on Robert Vadra as 'witch-hunt' and a product of 'revengeful politics.'
"This is a clear witch-hunt being practiced by the Centre, based on selectively leaked emails. Nothing has been proved against Robert Vadra as of now. The Centre only wants to keep the matter hanging in a way to divert people from the 'Beta Bachao' movement in Gujarat," Congress spokesperson Abhishek Manu Singhvi told reporters here.
The Congress party's retaliation comes a day after senior BJP leader and Defence Minister Nirmala Sitharaman questioned the Congress party's silence over Robert Vadra's links with absconding arms dealer Sanjay Bhandari.
Accusing Sitharaman of being 'inappropriately briefed,' Singhvi said the 'manufactured emails' cannot be used to prove anything against Vadra, the son-in-law of Congress party president Sonia Gandhi.
Citing a media report, Sitharaman had raised the issue of Vadra's flat in London, which was allegedly refurbished by Bhandari, who also allegedly made his travel arrangements for an overseas visit in 2012.
-ANI