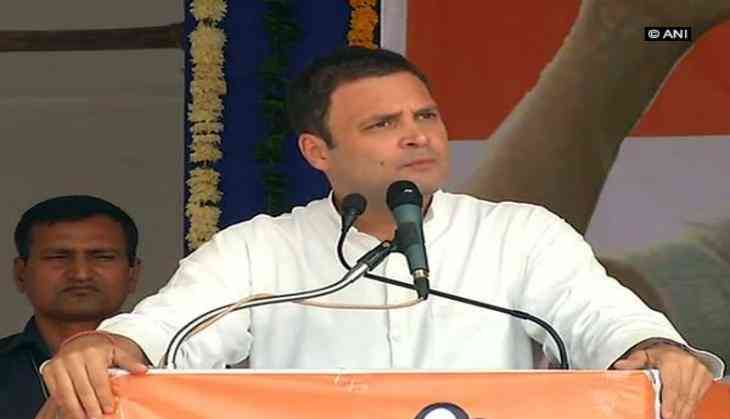 Congress vice president Rahul Gandhi on 8 December said his party respects Prime Minister Narendra Modi and therefore strict actions have been taken against Mani Shankar Aiyar.
Speaking at a public rally here, the senior Congress leader said, "the Congress respects the position held by the Prime Minister of India and by using the wrong words, nobody from the party can speak against him. Prime Minister Modi can say anything about us, that's why we took strong action against Mani Shankar Aiyar".
However, continuing his attack on the Bharatiya Janata Party (BJP), Rahul added that the BJP has no manifesto prepared for the welfare of Gujarat.
"What BJP wants to do for you, they have not given you yet. The Manifesto has not been prepared. Whereas, Congress party within 10 days of winning the elections will make a policy for farmer loan waiver," he asserted.
Rahul confidently said the party is going to win the Assembly elections in Gujarat.
"A storm is on its way," Rahul asserted.
Rahul today kick-started the second phase of campaigning for Gujarat Assembly elections.
The first phase of campaigning ended yesterday evening wherein BJP and Congress had launched no-holds-barred attacks on each other.
The two-phase Gujarat Assembly elections will take place on 9 and 14December, while the results will be out on 18 December.
-ANI