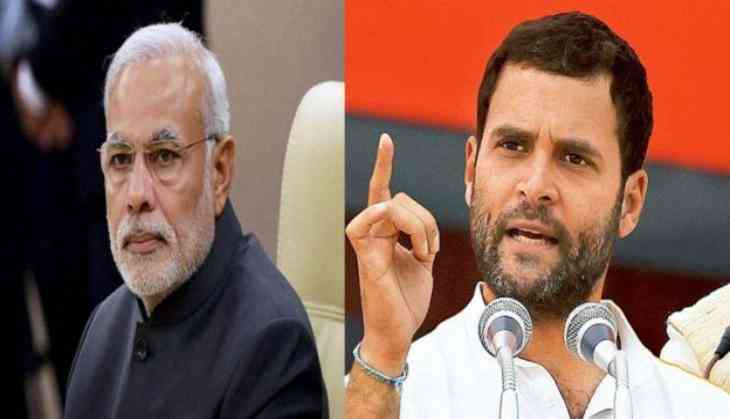 Congress President Rahul Gandhi along with his party members going to observe a day-long fast on today. Congress leaders will keep a fast from 11:00 am to 4:00 pm at Rajghat. They are holding a fast against BJP's lies and also to 'protest communal harmony'. As per the reports, Rahul Gandhi will arrive Rajghat at 12:00 pm.
All the party workers will also conduct a day-long fast at all state and district headquarters to protest against the leading government across the country.
As per the reports, Rahul will sit along with the Delhi Congress Chief Ajay Maken and also with the party workers. Their reason for the day-long fast is that the BJP's failure to hold a discussion in Parliament on the major issues like the CBSE paper leak, the PNB scam, Cauvery dispute and also on the special category status to Andhra Pradesh.
The party will also raise their voice regarding the issues related to the alleged dilution of the SC/ST Act, disillusionment among the youth and also farm distress.
Congress had announced about their fast on Friday after BJP MLAs announced to hold the fast on 12 April to protest the impasse in Parliament or which he blamed the opposition.
On Friday, Congress hitting back to the BJP's decision and also decided to hold the fast for not letting Parliament function and also termed that NDA MPs are making a fun and also creating drama for getting their 23 days salary when Parliament was disrupted.
Also read: Bihar Communal violence: BJP accused Nitish Kumar government of 'arresting innocents and partial action'