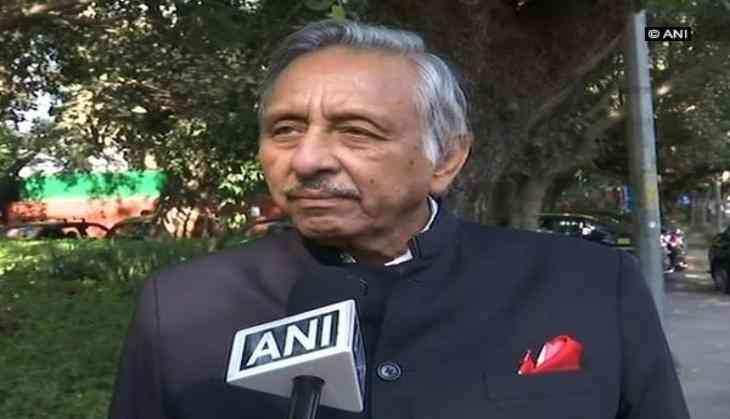 Suspended Congress leader Mani Shankar Aiyar on Saturday came up with a fresh comment that may soon evoke strong reactions from the Bharatiya Janata Party (BJP).
Speaking at the inauguration of 'Enough With intolerance National Campaign' event at India International Centre, Aiyar said he could never imagine that any person who called Muslims as puppy can become Prime Minister of India.
"Before 2014, I would have never thought, that a Chief Minister thinks of Muslims as puppy. The individual, who was when asked about whether you have any regrets that so many Muslims lost their lives in 2002, had said that even if a puppy comes under a car, I will feel the pain. I have thought over this statement. He never visited any Muslim refugee camp for 24 days (after Gujarat riots) and reached Shah Alam mosque in Ahmadabad only when (then) Prime Minister Atal Bihari Vajpayee came, as it was the necessity of the protocol. I had never thought that any such individual can become Prime Minister," Aiyar said.
He went on to mention former Prime Minister Jawaharlal Nehru's contribution in promoting secularism. "Our first Prime Minister Jawahar Lal Nehru taught us the real definition of nationalism. I learned from him that majority communalism is worst than minority communalism. He taught us that we can either be secular or cannot remain one single country," Aiyar added.
He further said: "I am proud of Hindus, Buddhists, Jains, Christians and I am very proud of Muslims. Muslims ruled India for 666 years from the throne of Delhi. From Muhammad Ghori in 1152 to Bahadur Shah Zafar in 1858 -- Muslims ruled India but we remained a large nation. During this vast period, only 24 per cent Hindus converted to Islam and 76 per cent did not." Interestingly, years from 1152 to 1858 total to 706 years and not 666 as mentioned by Aiyar.
Aiyar has been a member of both houses of the Parliament. He has also served as Union Cabinet Minister under Prime Minister Manmohan Singh during the first tenure of United Progressive Alliance in 2004. Aiyar was suspended from the primary membership of the Congress party in December 2017 after his "neech" remark for Prime Minister Modi courted a major controversy.
(ANI)