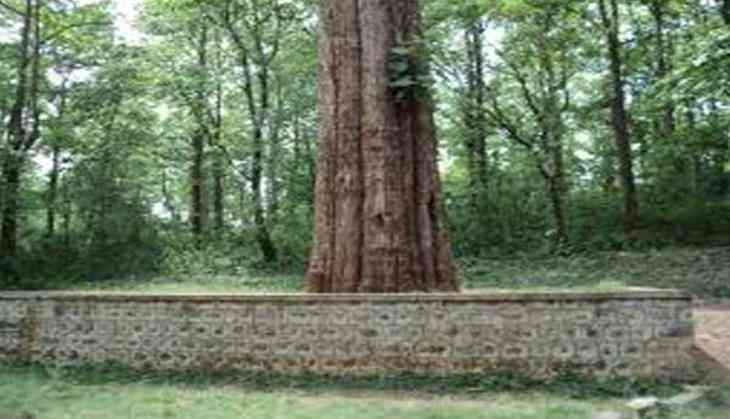 After a Chattisgarh Cabinet Minister's wife was accused of acquiring a portion of the state's forest land and building a resort on it, the Congress has spoken out against the minister and his wife and demanded A thorough investigation of the case.
Speaking on the issue, Congress spokersperson R.P. Singh said that such a case wouldn't have been possible without pressure from the minister and demanded a thorough investigation on the case.
Singh said, "We'll take up this issue within our party and if they are found guilty, they'll have to resign"Speaking to ANI on the same, forest authorities have said that a probe has been ordered for this case and that they will come up with the results really soon.
Bhartiya Janata Party (BJP) member Sanjay Srivastava believes that these allegations are false and the property belongs to the minister only. In addition to it, he said, "If the land truly belongs to the state, then it must be returned".
Earlier, Sarita Agrawal, wife of Chhattisgarh cabinet minister Brijmohan Agrawal, was accused of acquiring a portion of the state's forest land and building a resort on it. As per the reports, Sarita is said to have acquired three "khasras" - 1.38, 1.37 and 1.37 hectares - totaling 4.12 hectares on September 12, 2009 for Rs 5,30,600.
According to official documents, the land originally belonged to Vishnu Ram Sahu who is a farmer, who had donated the land to the then Madhya Pradesh Water Resources department ( WRD) in 1994 for Public welfare. Almost immediately, this plot, as part of a total of 61.729 hectares, was handed over to the Forest Department, in lieu of land submerged by a minor irrigation project. Records show that the Union Ministry of Environment and Forests gave preliminary clearance to this transfer on 2 May 1994.
The episode came under spotlight in March 2015 when Lalit Chandranahu of the Kisan Mazdoor Sangh (KMS) of Mahasamund district wrote to Mahasamund Collector Umesh Kumar Agrawal and the then Raipur Commissioner Ashok Agarwal alleging that while the plot was transferred to the government, revenue records did not show this. He wrote a second complaint in 2016. Barely four months later, another complaint was written and sent to the Prime Minister's office.
The PMO responded back by asking for an enquiry on13 January 2017.
On June 30 this year, the Collector again wrote to the Forest and Water Resources departments asking what action had been taken as a report also had to be sent to Chhattisgarh's Economic Offences Wing and the Anti-Corruption Bureau.
-ANI