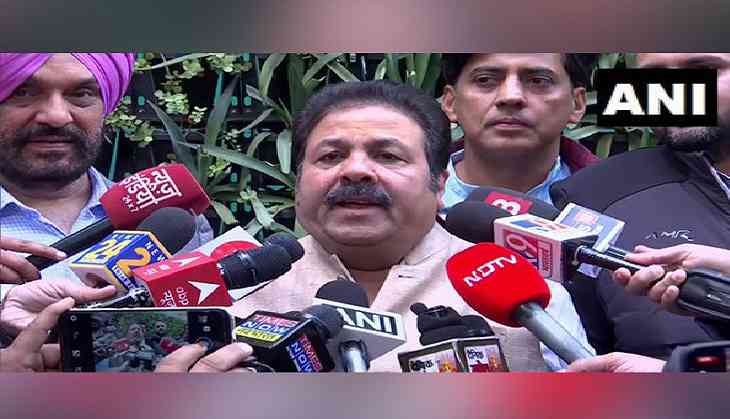 Kharge will decide the new CM of Himachal
Congress leader Rajeev Shukla on December 8 said that party chief Mallikarjun Kharge will decide who will be the Chief Minister of Himachal Pradesh.
As per the Election Commission's latest trends till 4.15 pm, the Congress has won 32 seats and is leading on 7 seats, while the BJP has won 17 seats and is leading on 9 seats. The Independent candidates have won 3 seats, and could potentially play a crucial role in government formation.
On being asked of speculation of horse trading, Shukla said that there is no scope for it. According to the trends received so far, Shukla said that the Congress party is winning around 40 seats while the Bharatiya Janata Party is winning 25 seats, so the BJP will not try horse trading.
Shukla, the in-charge of Himachal Pradesh Congress, disclosed the further plan and said that he and Chhattisgarh Chief Minister Bhupesh Baghel will reach Shimla and will inform the party high command after knowing the opinion of the MLAs.
He also linked Rahul Gandhi's 'Bharat Jodo Yatra' to Himachal's victory by saying that the yatra had a positive effect on the voters.
Rajiv Shukla assured that as soon as the government is established, the Congress party will uphold the 10 promises it made to the people of the hill state.
Meanwhile, the BJP has swept the Gujarat polls by leading in record-breaking 158 seats in the Assembly elections. While Congress has performed its worst this time as compare to the gains it had in the 2017 Assembly elections. The grand-old party has won 10 seats and is leading in 7 seats. The AAP has won 4 seats and leading on 1 seats, as per Election Commission's latest data till 4.50 pm.
The counting of votes for Assembly elections in Himachal Pradesh began at 8 am on Thursday and is currently underway.