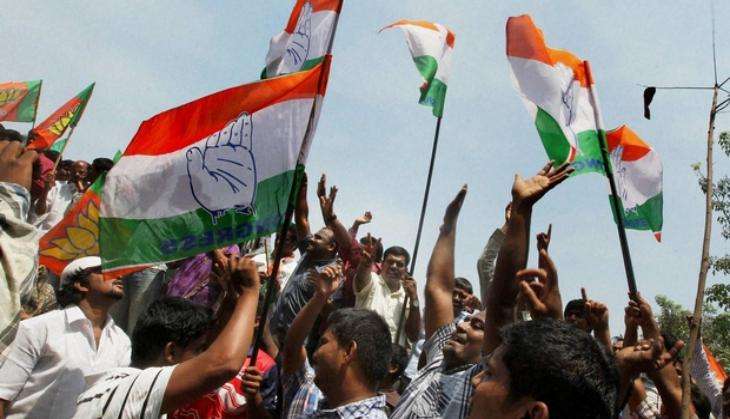 Reacting sharply to the Congress appointing Dalhousie MLA Asha Kumari as the party in-charge of Punjab, the Bharatiya Janata Party (BJP) has accused the Sonia Gandhi-led party of promoting criminality and corruption.
"As far as the issue of appointing Asha Kumari as the in-charge of the Congress campaign committee in Punjab is concerned, one thing is absolutely clear that there is dearth of leadership in the party," BJP spokesperson Sambit Patra said. "Congress has only promoted criminality and corruption," he added.
Kamal Nath resigned as the party's in-charge of Punjab affairs on 15 June following a controversy over his alleged role in the 1984-riots. Kumari is currently out on bail after being convicted in a land grab case earlier this year.
"We have seen previously how 1984 riot accused Kamal Nath had been made the in-charge of the Congress in Punjab and today once he has submitted his paper Asha Kumariji becomes the in-charge, who in fact has been convicted by the court of this country in the land acquisition case," said Patra.
"The problem with Congress is that they don't have any clean politician on whom there are no ongoing cases of scams. Thus, the party is facing a drought of politicians with clean image and as a result in Punjab they have appointed an in-charge on whom already many accusations are there," BJP leader Syed Shahnawaz Hussain said.
He also said that the Congress has no chance of winning the elections in Punjab. "The people of Punjab have already decided not to give any chance to the Congress so it does not matter who their in-charge is. Their defeat in Punjab is final and no one can save them," said Hussain.
When asked to comment on the Congress' claims that the BJP is putting up these accusations, Hussain said: "We are not accusing, it's already known to all even to the congress. By keeping a face in front, Rahul Gandhi himself wants to contend the Congress elections under his own command but they have even failed to present a clean face."
"There has been a political conspiracy and she is being targeted and the matter is sub-judice. All legal options will be explored in the case," Congress spokesperson Sandeep Dikshit had said on 25 June.
Asha Kumari is a five-term MLA from Himachal Pradesh. She has been a minister two times in the Himachal government and currently secretary in the All India Congress Committee (AICC).
The case against her dates back to 1998 when a complaint was filed against her by a former Dalhousie councillor Kuldeep Singh. Presently, the matter is sub-judice. She has been accused of manipulating revenue records, fabricating wills and transferring 60 bighas of forest land belonging to the government in the name of her husband Brijendra Singh of the erstwhile royal family of Chamba.
According to reports, Punjab Congress president Captain Amarinder Singh wanted somebody with a low profile unlike Kamal Nath but even the current appointment has been marred with controversy.
Kumari's selection as the Congress' general secretary in-charge of Punjab can be seen as an attempt on part of the grand old party to boost its chances in Punjab.
The Shiromani Akali Dal (SAD)-BJP government has been in power for two consecutive terms in Punjab where the Aam Aadmi Party (AAP) is also trying hard to prove its mettle this time.
--ANI