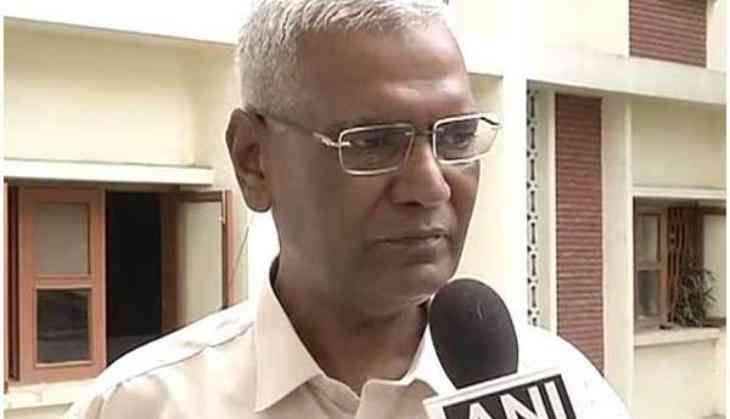 It is a serious issue related to sovereignty and security of India and head of government, Prime Minister Narendra Modi must speak and come clean on it, said Communist Party of India (CPI) leader D Raja while reacting on the statements made by Finance Minister Arun Jaitley in an exclusive interview with ANI on Rafale deal.
"It is a serious issue which is related to the sovereignty and security of the country. It is an issue between two countries- India and France. The head of government, Prime Minister must speak out and come clean and tell people about what exactly happened," he said.
In his interview with ANI, Jaitley had also indicated that there could be a possible link between Congress President Rahul Gandhi's accusations against the NDA government and former French president Francois Hollande's statement on Rafale deal, while alleging that the entire episode could be orchestrated.
Commenting on this, Raja said, "What Rahul Gandhi has tweeted, he is competent and capable of defending and explaining it. Now there are questions in the public domain. People are asking questions on Rafale deal. Why the public sector, Hindustan Aeronautics Limited (HAL) was sidelined and denied the opportunity and why the government opted for a private company known for its closeness with people in power. This government will have to explain and when I say government, it's Prime Minister as he is the head of the government. Why PM is keeping quiet and why he hasn't uttered a word on the issue. There is a demand in parliament that a Joint Parliamentary Committee (JPC) to look in the issue which was also reiterated by our party. Why it was not accepted by BJP and the government in the last session of Parliament. In winter session of Parliament will the government agree to it?"
Raja further cornered Jaitley on his remark stating that Rahul Gandhi is bent upon bringing the level of discourse down to vulgarity. The CPI leader urged the Finance Minister to put a check on the kind of language Bharatiya Janata Party leaders use against the Congress president. He said the name calling was initiated by the BJP, as it was their leader who called Rahul Gandhi, 'pappu' in the beginning.
Raja said, "Finance minister should give this advice to Bharatiya Janata Party (BJP) spokespersons, the BJP minister and other leaders. It is they who lowered down the level of public discourse. They are taking it to such a low level, which finally turns out to be abuses, slanders, instead of discussing the real issues of the country and people. In case of Rahul Gandhi, who called him Pappu for the first time, he also raised this issue in parliament. It is BJP who used such a word. He is national president of Congress and how can they call him so. Even Finance minister went to the extent of calling him a clown prince. FM should also think over all these things and instead of making general preaching, he must advise his party men not to resort to such slanders, let them discuss the real issues."
-ANI