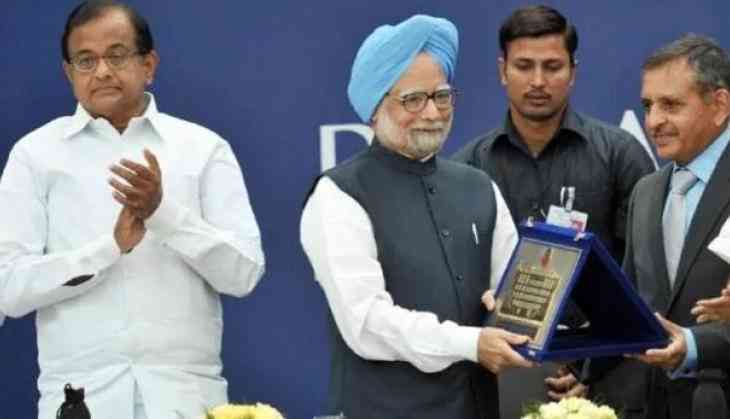 Former home minister, P Chidambaram who once used to give directions to investigation agency CBI, never thought of being arrested by the same agency after following him three days. He was arrested by CBI in Wednesday night and today, news agency ANI has shared a video related to Chidambaram and CBI headquarter.
The video is from 2011 when P Chidambaram was the home minister of India. In the video, we see P Chidambaram was inaugurating the new headquarter of CBI. Today, the destiny has put Chidambaram to the same CBI headquarter but this time as an accused. He was arrested in the same headquarter which he inaugurated on 30th June 2011.
#WATCH ANI file footage: The then Union Home Minister, P Chidambaram at the inauguration of the new Central Bureau of Investigation (CBI) headquarters in Delhi on June 30, 2011. Chidambaram was arrested by CBI yesterday and brought to this complex. pic.twitter.com/ikuxIzaSyF

— ANI (@ANI) August 22, 2019
The former union minister served as Home Minister of India from November 2008 to July 2012 in UPA government. He inaugurated the CBI headquarter in the presence of then prime minister Manmohan Singh.
Noticeably, Chidambaram, one of the key ministers during ten years of UPA regime, was taken to headquarters of the probe agency after CBI officials scaled the boundary walls of his residence in Jor Bagh on Wednesday night to arrest him in INX Media case.
However, the former minister addressed a press conference just before his arrest and he rejected the charges against him and his son in the INX Media case. Meantime, P Chidambaram got support from Congress supreme leader Priyanka Gandhi Vadra and she said that they are with Chidambaram in fighting against the truth.
Also Read - INX media case: CBI arrests former Union minister P Chidambaram from his residence