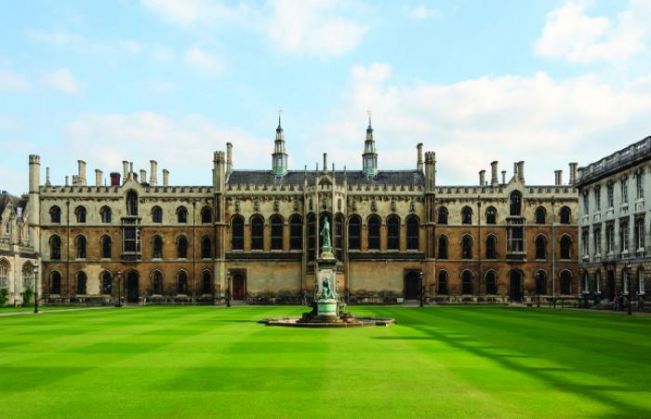 Prime Minister Narendra Modi leaves for Britain in two weeks. However, his visit is already creating unrest in the corridors of Cambridge University.
According to media reports, university vice-chancellor, Leszek Borysiewicz, is facing pressure from students to withdraw his invitation to Modi to address the Senate - an important academic body of the university.
Borysiewicz has reportedly received a letter from a group of students and faculty members, protesting the decision citing the recent attacks on academic freedom and freedom of expression in India.
The students claim that by inviting Modi, the university would be perceived as being in support of the suppression. The letter, which has been reportedly forwarded by a "mixture'' of Indian and British scholars, reads:
"Given that your invitation comes at a time when several prominent Indian writers and intellectuals are returning their state honours in protest against the ongoing assault on civil liberties and academic freedom under Mr Modi's government, we believe that Mr Modi's presence at our institution will bring the university into serious disrepute."
The letter recalls Modi's alleged role in the 2002 anti-Muslim violence in Gujarat when he was chief minister. It also refers to some recent controversies including "the beating to death of a Muslim man by a Hindu mob for allegedly eating beef".
The university, however, is no mood to change its decision. According to a Firstpost report, Modi's visit will take place as planned.
According to reports, university officials have said that Modi is a democratically elected leader and that the university would benefit from an exchange of views with the prime minister of the world's largest democracy.
Arguments are being put forward by the administration that universities act as open forums for debates and discussions and that protesting against such speeches was not part of the university's tradition.
Modi's visit to Britain, scheduled for the second week of November, is touted to be an important one. This is first by an Indian prime minister in nearly a decade.
Preparations are on in full swing for his visit. According to reports, over 50,000 people have registered to attend his Madison Square Garden-style event at Wembley Stadium on 13 November.