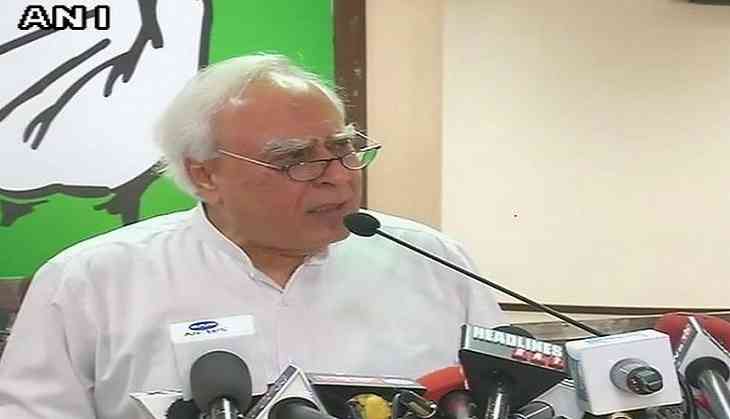 Hours after Vice President and Rajya Sabha Chairman M. Venkaiah Naidu rejected the impeachment motion against Chief Justice of India (CJI) Dipak Misra, the Congress on Monday decided to file a petition in the Supreme Court.
Speaking to media senior Congress leader and Rajya Sabha MP Kapil Sibal said, "We will certainly file a petition (in Supreme Court) against this and would want the CJI to not take any decision with respect to it, be it the listing or anything else, we'll accept whatever Supreme Court decides."
On April 20, the opposition parties led by Congress moved the impeachment motion in the Rajya Sabha, seeking the removal of CJI Misra under Article 217 read with article 124 (4) of the Constitution of India.
The motion was signed by 64 sitting members of the House.
However, Naidu rejected the impeachment motion saying that it lacked substantial facts to hold CJI Misra guilty of misbehaviour.
As per Article 124 (4), "A Judge of the Supreme Court shall not be removed from his office except by an order of the President passed after an address by each House of Parliament supported by a majority of the total membership of that House and by a majority of not less than two-thirds of the members of that House present and voting has been presented to the President in the same session for such removal on the ground of proved misbehaviour or incapacity."
(ANI)