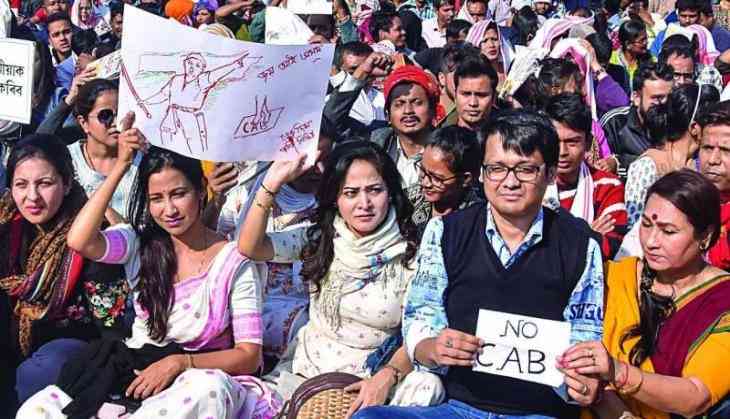 The curfew, imposed in Guwahati amid protests against the amended Citizenship Act, has been relaxed on Saturday from 9 am to 4pm, police said.
Curfew in Dibrugarh has also been relaxed from 8 am to 2 pm today, Pallav Gopal Jha, the Dibrugarh Deputy Commissioner.
Curfew, imposed in Guwahati amid protests against amended Citizenship Act, relaxed from 9 am to 4pm: Police

— Press Trust of India (@PTI_News) December 14, 2019
Long queues were seen outside shops at several places, including Dispur, Uzan Bazar, Chandmari, Silpukhuri and Zoo Road.
Auto-rickshaws and cycle-rickshaws were plying across the city. However, buses were off roads.
Petrol pumps in the city have also opened with vehicles waiting in lines to refuel.
The curfew has been relaxed from 9 am to 4 pm, a police spokesperson said.
Police are using loudspeakers to inform the public about the relaxation, he added.
Schools and offices, however, remained shut.
After the Citizenship (Amendment) Bill was cleared by Parliament, violent protests broke out in the city and other parts of the state with agitators engaging in pitched battles with the police, forcing the administration to impose a curfew.
On Friday, as many as 50 students of Jamia Millia Islamia University were detained following a clash between police and students after the protestors were stopped at the varsity gate and prevented from carrying out their march.
The students, who were baton-charged by police personnel, alleged that the police also used tear gas to quell their march. The students also resorted to stone-pelting. However, the protestors alleged that police resorted to stone-pelting first and students threw stones in response to the attack.
Videos circulated by students on social media showed police caning the protestors.
The police had cordoned off the road and protestors were seen climbing onto barricades. The University's gate was later closed.
"We were marching peacefully and police stopped us from marching. First, they lathi-charged us asking us to move backward. Then they pelted stones in response to which students picked up stones too," Onaihza, a law student at Jamia, said.
Another student alleged that police resorted to pelting stones and then used tear gas that resulted in many students being injured.
(PTI Inputs)
Also Read: Anand Sharma in RS demands all party meet by PM Modi on worsening situation in North East