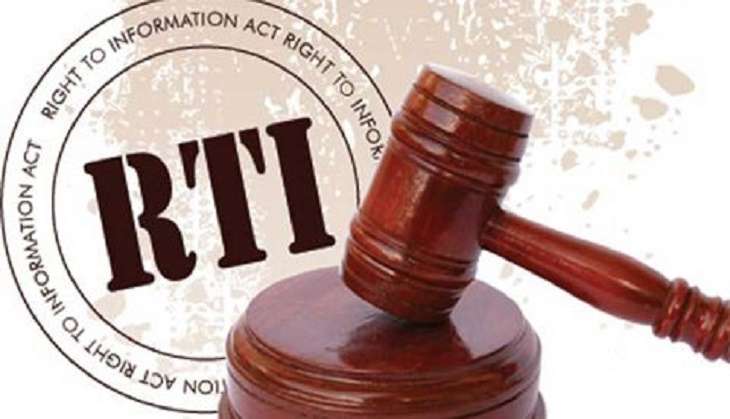 The Central Information Commission (CIC) has issued fresh notices naming top leaders of six national parties - Rajnath Singh, Mayawati, Sonia Gandhi, Prakash Karat, Sharad Pawar and Sudhakar Reddy asking them to appear before it in cases filed by activists for not responding to RTI queries.
The named notices were issued after one of the complainants RK Jain alleged that Registrar of CIC had adopted double standards in handling his complaints against the six national political parties - BJP, Congress, BSP, NCP, CPI(M) and CPI, by only naming Gandhi while the notices to others were sent to the party chiefs.
CIC sent the notice to Rajnath, Mayawati, Karat, Pawar, Sonia for not responding to RTI queries. After the CIC declared these parties answerable under RTI Act in 2013, Jain had filed RTI applications with Congress and other political parties seeking details of donations, funding, internal elections of the parties, in February, 2014 and after getting no response from them, moved the CIC with a complaint.
The leaders have been asked to present their case on 22 July before full bench of the Commission comprising Information Commissioners Bimal Julka, Sridhar Acharyulu and Sudhir Bhargava which will hear the plea of Jain.
"Take notice that if you fail to furnish your comments/reply by 20 July, 2016 and fail to appear on the aforesaid date and time, it will be presumed that you have nothing to say in your defence and the matter will be processed further as per law," the notice said.
Earlier, a notice was issued to Gandhi by name while notices to rest of the parties were issued in the name of their Presidents/General Secretaries to which Jain had objected and complained to Chief Information Commissioner.
-PTI