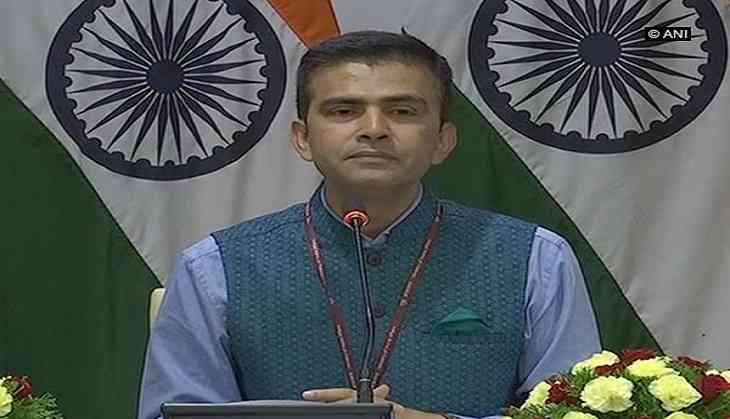 The Ministry of External Affairs (MEA) on Friday informed that China has not provided India with the hydrological data used for analyzing the flow of Brahmaputra river, despite the requirements under bilateral pacts.
Speaking to the media MEA spokesperson, Raveesh Kumar said, "This year the data between May 15 and October 15 hasn't been provided."
However, he said that the non-sharing of data by China cannot be linked to conflict to "technical issues" for now.
"India and China have an existing mechanism with the name of India-China expert level mechanism that was established in 2016," Kumar said.
He further said that there are two MoU between the two nations that was first signed in 2013, while the second was signed in 2015.
"Under this MoU the hydrological data on Satluj and Brahamputra River has to be shared by China," Kumar said.
China has to share the data because according to the MoU, the country which is on top on the signed nation has to send the data.
He further said that the data period exists from May 15 to October 15 and is shared between the countries and informed that this year's data has not been provided.
On being asked how this will impact the flood situation in Assam and Bihar, Kumar said that floods happen every year in India and the nation has to bear its consequences and hence "linking" this issue with China is a bit "premature".
However Kumar also said, "India's position on the issue of Doklam has been articulated in the past.
A press release has been issues by MEA that clearly says that India will continue to have talks with China on mutually acceptable solution. As we have said peace and tranquility in the border area is pre requisite for the smooth transition."
-ANI