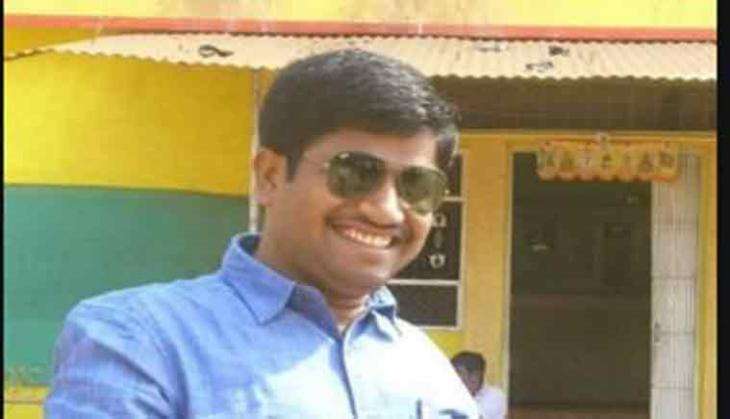 On 27 July, policemen shouted 'lal salaam' to a journalist in Chhattisgarh's Bastar district.
The slogan has reportedly often been used by the security forces to brand people as Naxalites and book them under various charges.
Dantewada-based journalist Prabhat Singh was coming back from Bacheli after visiting a fellow journalist when he was stopped by armed men in uniform at around 10.30 pm and one of them subjected Singh to a short enquiry.
"He enquired where was I coming from and where was I heading towards while checking the number plates of my bike," Prabhat Singh told Rajkumar Soni of Rajasthan Patrika.
Listen to the audio here:
"I told them that I had gone to see a friend and was heading towards my home in Dantewada. He let me off then," Singh explained.
As Singh began to leave he noticed the two other policemen who were standing across the road and they shouted "lal salaam".
Singh was left completely perplexed.
He said, "I couldn't understand when I saw two armed policemen in uniform shouting lal salaam; nothing added up."
He asked the policeman who had quizzed him a few minutes earlier to explain the meaning of the incident; however, the policeman evaded the question and asked him to leave.
Immediately after the incident, Singh called the superintendent of police Kamlochan Kashyap but was unable to reach him.
He then tried to contact ASP of anti-Naxal operation Gorakhnath Baghel.
"I then immediately called ASP Gorakhnath Baghel to inform him about the incident," said Singh.
ASP Baghel assured him that he would find out about the issue and let him know soon. Upon reaching home, Singh came to know from the ASP that the security personnel belonged to the Road Opening Party.
Singh explained to Soni that security forces often raise such slogans in villages to identify naxals and their sympathisers but it was unusual for them to follow the practice in cities as it creates a fearful environment.
"Such activities in cities create a fearful environment for commuters."
Singh recently received bail in connection to a case where he was arrested by the police for sending an "obscene message" about a senior Bastar range police officer on a WhatsApp group.