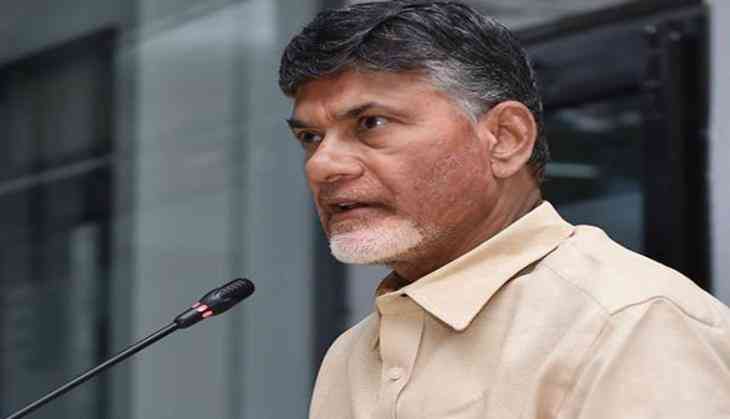 Andhra Pradesh Chief Minister N Chandrababu Naidu on 25 December attended the Christmas celebrations at St Paul's Cathedral Church in Vijayawada.
Giving his best wishes on the occasion, Naidu lauded the services the church has been providing to the people.
"I wish all a merry Christmas on behalf of the government. Today is a sacred day. This is the festival that is celebrated across the world. The calendar is observed as BC and AD; it is the speciality of Jesus. X'mas gives us inspiration, awareness, and encourages us to discard evil and spread good. Christianity is service-oriented. Christians do service across the world. This St Paul's Cathedral Church (RCM) is serving in education sector in our state. Their services are highly laudable," he added.
He further said that the government was implementing many welfare schemes for the poor and urged everyone to serve the society.
"Everyone and all should serve the society - is the call of Jesus Christ. I offered prayers to Jesus, pleaded him to cooperate in completing the Polavaram project. Poverty eradication is our aim. It is the path shown by Jesus. Our government is implementing many welfare schemes for the poor. The church schools serving in education. Their role in making the state a knowledge hub is commendable," he added.
Naidu further informed that the government has increased grants to churches to Rs 5 lakh (from Rs 3 lakh).
"We are constructing the Christian bhavan in Guntur. It will be ready by the next Christmas. Your problem for burial ground will be resolved soon," he said.
The chief minister further said that post bifurcation when the government offices were brought to Amaravati, the Church school provided 350 seats to the children of government officers.
"I thank them all. Sir Arthur Cotton had built barrages on Godavari and Penna rivers. People of Godavari districts offer prayers for cotton even today. I appreciate Bishop Rajarao for his kind words to continue serving our state of Andhra Pradesh and offering full cooperation for development of Amaravati and Andhra Pradesh," he said.
-ANI