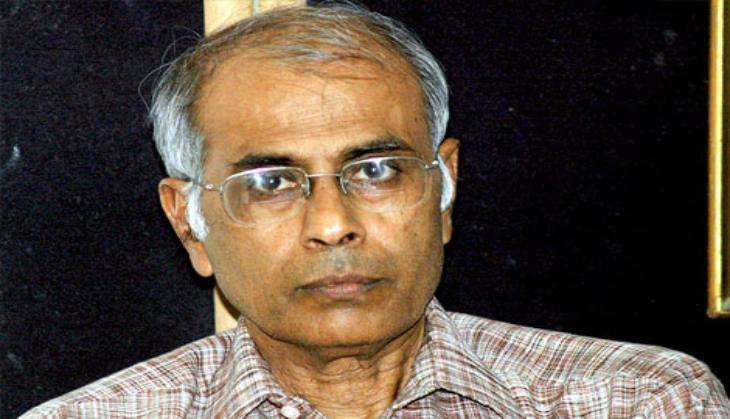 The Central Bureau of Investigation (CBI) has made the first arrest in connection with the murder of Narendra Dabholkar - three years after he was killed in 2013.
On 11 June, the CBI arrested Virendra Tawde, a 48-year-old doctor associated with the rightwing Hindu Janajagruti Samiti from Panvel near Mumbai.
Here is a quick look at the case:
Who was Narendra Achyut Dabholkar?
Narendra Achyut Dabholkar, 65, was a medico-turned-campaigner, who fought to eradicate the evils of superstition and black magic through his organisation, the Andhashraddha Nirmoolan Samiti (ANS). He made several attempts to put in place an anti-superstition law in Maharashtra. The Anti-Jaadu Tona Bill (Anti-Superstition and Black Magic Ordinance) was drafted under his supervision. Political parties like the
BJP
and the
Shiv Sena
opposed the draft, claiming it would adversely affect Hindu culture, customs and traditions.
Dabholkar's murder
The rationalist was shot dead by unidentified assailants on 20 August 2013 while he was on a morning walk near the Omkareshwar temple in Pune.
According to the police, the assailants had fired four shots at him at close range, two of which hit him in the back of his head.
News of the killing sparked protests in Pune, Dabholkar's hometown Satara and several other parts of the state.
When then Chief Minister Prithviraj Chavan arrived in Satara for the funeral, he was heckled by activists from Dabholkar's movement. The activists demanded that the state government pass the anti-superstition bill that the rationalist had been campaigning for.
In August 2015, the Central Bureau of Investigation and Maharashtra government offered Rs 25 lakh as reward for any person providing information about Dabholkar's assailants.
On 23 December 2015, the CBI informed the Bombay High Court that it had identified two suspects. The agency's advocate Rebecca Gonsalves submitted the names of suspects to the division bench of Justice Ranjit More and Justice Rajesh Ketkar.
On 11 June 2016, CBI made its first arrest in the case.