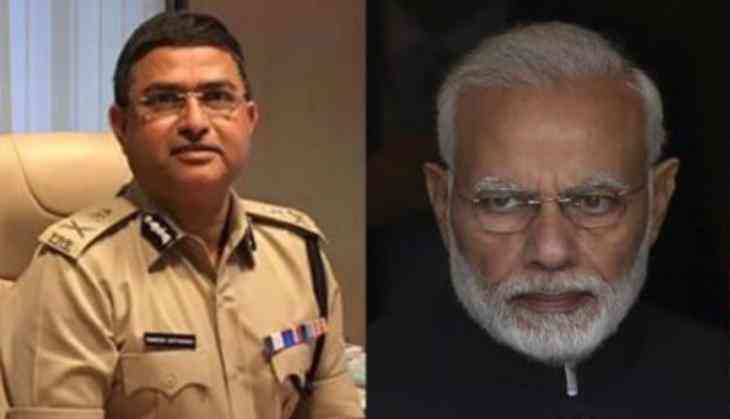 Rakesh Asthana and Narendra Modi
Amid the crisis in the Central Bureau of Investigation, the complainant of the special director Rakesh Asthana case had been provided with the security by the Supreme Court, after he filed a plea seeking threat to his life.
Rakesh Asthana was accused by the CBI director (sent on leave) Alok Verma, of taking bribe in the Moin Qureshi corruption case. The FIR was filed against the special director on the basis of complaint filed by Satish Sana, who alleged that Asthana took Rs 3 crore bribe to let off Moin Qureshi from the case.
The complainant Satish Sana was asked to be produced for questioning by the CBI and he moved against the decision to the Supreme Court, additionally asking for security, as he believed that there is a threat to his life.
The Supreme Court today granted him the required security but refused to stay the CBI notice asking Sana to join the investigation. Now, Sana will be produced before the CBI team investigating the matter.
Earlier, CBI director Alok Verma was sent on leave by the government after complaints and allegations emerged against him, filed by the No 2 of the agency, Rakesh Asthana to the Central Vigilance Commission. Verma had moved against the decision to Supreme Court, alleging that the decision by government is arbitrary.
The Supreme Court appointed a retired Supreme Court judge to look into the matter and supervise the case against Verma, which will be investigated by the CVC under the lenses of the Supreme Court and next hearing is due on November 12.
Also read: CBI crisis: Rakesh Asthana, CBI Special Director can't be arrested till November 1, rules Delhi High Court
Supreme Court allows Sathish Sana, the complainant in Rakesh Asthana bribery case, to seek police protection as he alleged threat to his life. Supreme Court also refuses to stay #CBI notice asking Sana to join the investigation

— ANI (@ANI) October 30, 2018