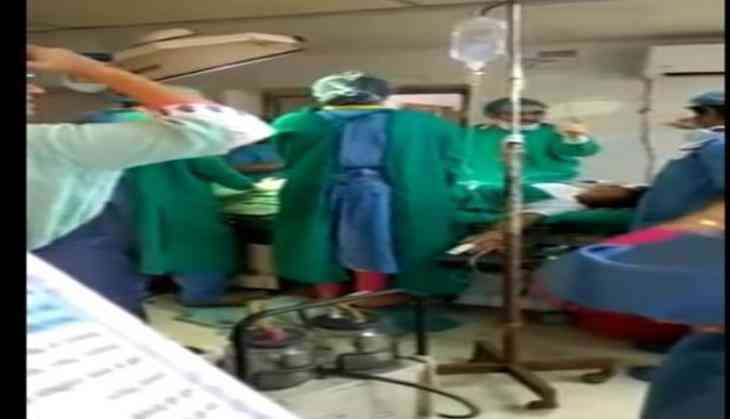 The doctors are revered as gods but at times even doctors tend to forget their duties. In a shocking incident that took place on 29 August, doctors got involved in an ugly spat in the operation theatre while a pregnant lady was lying at the operation table at Umaid hospital in Jodhpur, Rajasthan.
The incident was caught on camera, which raises further questions because cameras are not allowed to be taken in the OT. The video has now gone viral.
In the video, woman seems to be unconscious. The doctors ignored her and started arguing with each other and shouted inside the operation theatre.
After all the drama, the baby was finally delivered but sadly, he didn't survive.
Notably, mobile phones inside the operation theatre are not allowed because radiations of mobile are harmful for the patients. The video has been shot inside the operation theatre, which shows the irresponsible attitude of the doctors as well as staff.
Watch Video: