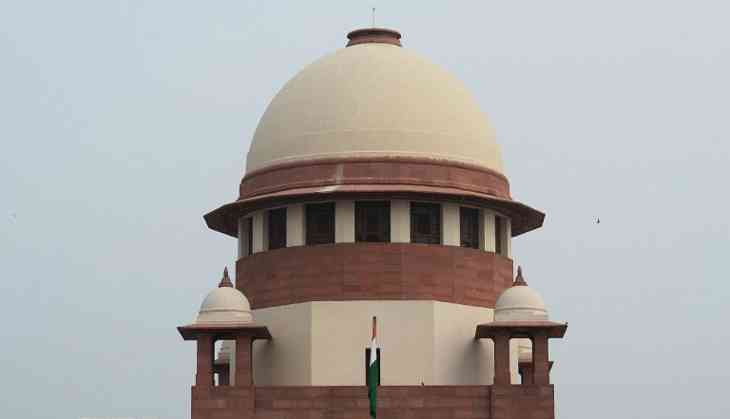 Supreme Court Of India (ANI)
The Supreme Court on Friday directed that election candidates will have to reveal the sources of their income, including those of their spouse and dependents.
The court was hearing a plea filed by an NGO Lok Prahari seeking disclosure of income sources of candidates contesting elections when they file nomination for polls, regarding an alleged increase in assets.
The Supreme Court bench of Justices J. Chelameswar and Abdul Nazeer pronounced the judgment on NGO Lokprahari's plea on the assets of legislators.
While filing their nomination papers, candidates have been disclosing their assets, assets of their spouses, children and other dependents, but they were not revealing the sources of income, the NGO's plea read.
It had demanded inclusion of a column in the nomination form to list details of a candidate's sources of income.
Allowing the petitioner's plea, the Bench said, "Only those which require amendment of the law are not allowed as it is up to Parliament to take a decision."
As many as 98 MLAs and seven Lok Sabha MPs, whose assets witnessed a manifold increase in a short span of time, were under investigation, the Central Board of Direct Taxes (CBDT) told the Supreme Court in September 2017.
The petitioner had alleged substantial increase in assets of 26 Lok Sabha MPs, 11 Rajya Sabha MPs and 257 MLAs as reflected in election affidavits.
The Income Tax Department would further investigate assets of seven of the 26 Lok Sabha MPs who had a huge increase in assets.
--ANI