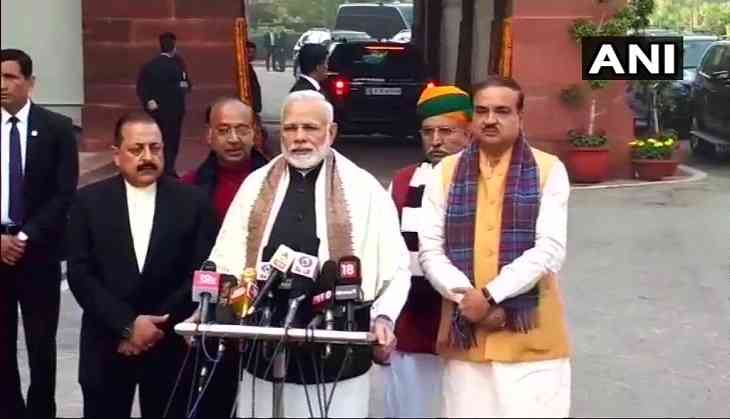 Prime Minister Narendra Modi on Monday pitched strongly for the passage of the Triple Talaq Bill in the Budget Session of the Parliament, which is about to commence shortly.
"I make a humble request to all parties that we can pass the bill on Triple Talaq. We have to pass this bill and protect the Muslim women," Modi told media, as he arrived at the Parliament to attend the much-awaited session.
"In the previous session, we had hoped for the passage of Triple Talaq Bill, so that the Muslim women get their rights. But we could not pass the bill in the last session, despite Supreme Court's order," he added.
The Prime Minister also said the session would discuss how the budget can benefit the minorities and the backward sections of the society, "We should make use of our system of parliamentary committees and discuss aspects of the budget. We should think about the well-being of rural India, farmers, Dalits, tribal communities and labourers."
In the winter session of the Parliament, the Muslim Women's (Protection of Rights on Marriage) Bill was passed in the Lok Sabha, but got stalled in the Rajya Sabha.
In the Budget session, as many as 28 bills will be tabled in the Lok Sabha, while 39 bills are listed for the Rajya Sabha, including the bill seeking to ban the practice of triple talaq.
-ANI