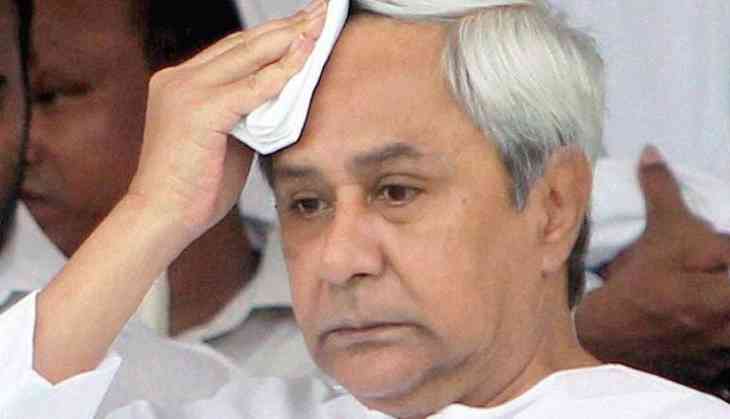 Naveen Patnaik is hard to match and will be a key figure in the 2019 elections, says a new book which seeks to decode the success of the Odisha chief minister and Biju Janata Dal boss.
In the book "Naveen Patnaik", journalist Ruben Banerjee says that the Odisha politician made mincemeat of battle-hardened political rivals despite having no prior experience by systematically captured power and surviving for almost two decades.
If he wins in 2019, he will scale further heights and become a far bigger political phenomenon. If he loses, he will still remain a phenomenon, hard to emulate, the author says.
So what works for Patnaik?
"Ever since he first campaigned to be elected as the MP from Aska, hiding his lit cigarette from the people, Naveen has been mindful of his image. Unlike the other average politicians of Odisha, synonymous with pompousness and hubris, Naveen is low-key and shy. He came without any baggage and has till now not collected any," the book, published by Juggernaut, says.
Even political rivals concede that accusations of corruption at a personal level will not stick or tarnish the chief minister.
Aides say the chief minister's minimal personal needs have resonated with the voters and sustained his honest image.
"Apart from cigarettes, his daily quota of drinks and maybe the power that comes along with the position of chief minister, there is nothing else that possibly attracts him," the book quotes one of them as saying.
Whenever someone gets drawn into a scandal, Patnaik's reflex action is to show him the door, irrespective of which caste or region he belongs to, Banerjee says.
He says Patnaik's reputation helped him escape scrutiny when Odisha witnessed two of its largest scams in recent history - one related to mining and the other involving private firms running Ponzi schemes, popularly called chit funds.
Patnaik has a key role to play in 2019 as winning Odisha has become a critical prestige battle for the BJP, the book says.
"Odisha, with 21 Lok Sabha seats, is a new frontier for the BJP where it expects to establish its footprint, alongside other states in the country's east and north-east. It has wrested power in Assam, Manipur, Arunachal Pradesh and Tripura, shares power in Bihar and is trying hard to make inroads into West Bengal.
"Political pundits say that Odisha holds better promise for the party than Bengal, where the BJP is still struggling to make its mark. In Odisha, it has already stunned everyone, including its rivals, with its improved showing in the 2017 panchayat polls," it says.
However, unseating the BJD will not be easy as Patnaik enjoys a strong connect with the people, says Banerjee.
"His party has been in power for years and has sunk deep roots with every interest group, from businessmen to contractors and touts, collecting around it. Originally voted to power to cleanse the establishment, the BJD is now the establishment itself," he says.
(PTI)