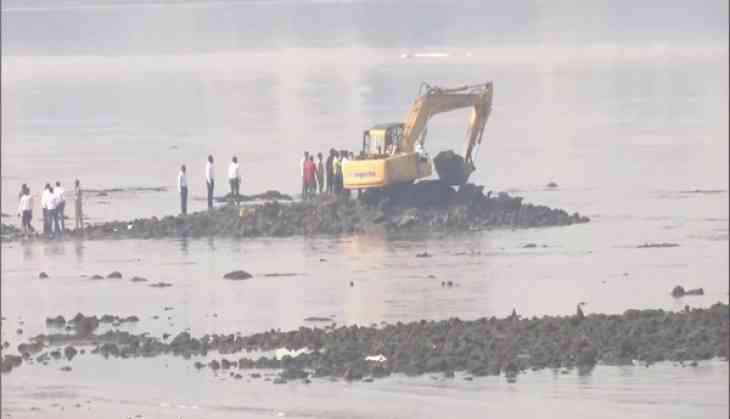 BMC razes dargah in Mahim
Mumbai: The Brihanmumbai Municipal Corporation (BMC) demolished a dargah in Mumbai's Mahim coastal area on Thursday following allegations of encroachment made by Maharashtra Navnirman Sena (MNS) president Raj Thackeray.
Raj Thackeray raised the issue
Raj Thackeray had claimed that the dargah was being built on encroached land, and that action should be taken by state authorities. He had also threatened to build a Ganpati temple on the same spot if the dargah was not demolished.
Minister Kesarkar defends BMC's action
Maharashtra Minister Deepak Kesarkar defended the BMC's action, stating that it was taken in accordance with the CRZ Act, which prohibits the construction of anything in the sea. He emphasized that the Maharashtra government was following the vision of Balasaheb Thackeray, who had also raised similar issues in the past.
Spot cleared
The Dargah was razed by a bulldozer, and the spot was subsequently cleared. The BMC confirmed that the remaining stones would also be removed from the area.
Respect for all religions
Minister Kesarkar assured that the BMC's action did not reflect any disrespect towards any religion. He reiterated that the decision was taken solely on the basis of the CRZ Act, and that it was meant to prevent such violations from recurring in the future.