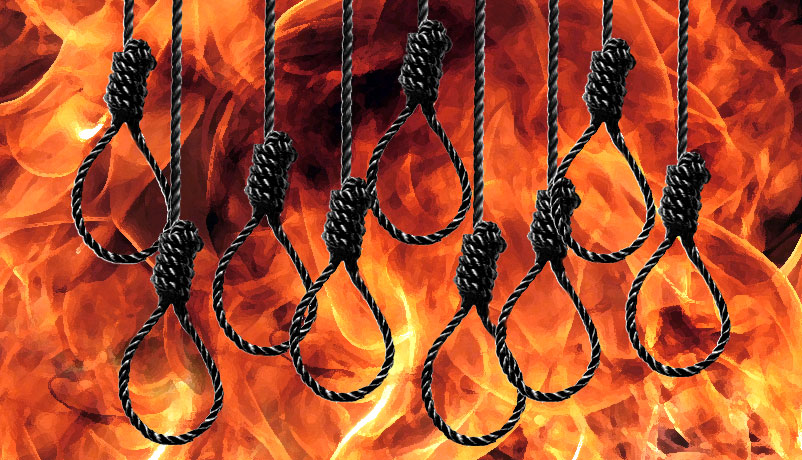 Rohith Vemula, a Dalit student and Member of Ambedkar Students\' Association of University of Hyderabad (UoH) committed suicide after his expulsion from the university.
In less than a decade, 23 Dalit students in India have committed suicide in premier educational institutions like AIIMS and IIT.
Despite detailed investigations made by the Prof Thorat Committee, the government has not woken up to the acute discrimination faced by SC and ST students in India.
According to Dalit activists, ASA in UoH is being targeted by right-wing groups.
In a letter addressed to the Vice Chancellor of University Hyderabad, Rohith Vemula wrote: "Please serve 10 mg of sodium azide to all Dalit students during admission. Supply a nice rope to the rooms of all Dalit students...I request your highness to make preparations for the facility "EUTHANASIA" for students like me."
Why was Vemula, known for his cheerful disposition, asking for all Dalit students to be euthanised?
Vemula's suicide, which has sparked nationwide protests, clearly brings out the darkest side of our educational system which is still in the clutches of caste and religion politics.
'Death of Merit'
Just like Vemula, eight other students belonging to 'lower' caste have ended their lives in the University of Hyderabad (UoH) in the past decade. But the UoH campus hasn't been the only discriminatory academic space resulting in the death of 'condemned'. In fact the total mounts to a disturbing 22 since 2007, with some students killing themselves in premier institutions like AIIMS, IITs and National Institute of Immunology (NII).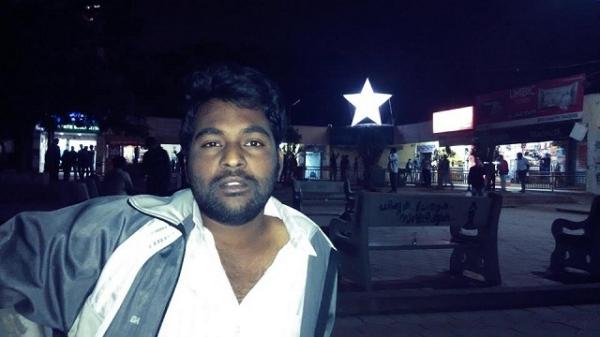 "Our educational institutions are sadly where this discrimination exists in one of its ugliest forms," says Gurinder Azad, a Dalit rights activist, who has been working on the data since 2009.
"You might say that I am dragging the case into history but we can hardly deny the fact that a significant number of administrative structures in our country are not able to detach themselves from their Brahminical approach where a lower caste person can never be treated at equity with an upper caste individual," explains Azad.
Balmukund Bharati, a final year MBBS Dalit student at AIIMS, hanged himself to death in his hostel room on 3 March, 2010. The AIIMS administration came out with the standard response -- 'A student who went into depression [killed himself] as he was not able to cope with the rigorous academic environment of AIIMS.'
But according to Azad, rigorous investigations revealed that Bharati was subjected to prolonged abuse and humiliation from his professors, was beaten severely by his seniors and completely alienated from the 'mainstream' campus life -- all because he belonged to the Dalit community. It was actually after 6 years of painful and slow death that he decided to take his life.
Road to submission
It was on 5 May, 2007 that the Prof Thorat Committee released a report highlighting hell-raising facts about the discrimination faced by lower caste students and faculty in the coveted medical institute AIIMS.
About 88 per cent of Dalit and Adivasi students, in their responses to the Thorat Committee, said that the teachers did not give them the marks they deserved in written exams and that their papers were not examined properly.
84 per cent of the SC and ST student respondents reported that the examiners had asked about their caste background, either directly or indirectly, and their grades were affected by the response.
"This is just one aspect of the discrimination which expands into a larger frame. Students are not given the assigned amounts of the scholarship money and entitlement on time which is their right since they have cleared the exam and proven their contendership. Further this 'hate' extends to hostels and messes where students are forced to change their rooms to live in 'ghettos' after suffering from lots of threats, abuses, physical violence and humiliations," says Rajesh Singh of National Campaign for Dalit Human Rights (NCDHR).
Turning a blind eye
The irony, of course, lies in the fact that the Prof Thorat Committee report didn't compell the government to spring into action and address reasons that were forcing the students to embrace death instead of living through humiliation.
In a video interview, Bharati's mourning father said that his son wanted to study abroad and leave India for good.
Why so silent, government?
"It was only after we produced these horrific accounts of these suicides in our documentaries that the Ministry of Human Resource and Development realised the truth of these institutions in 2012. Till then, even the government relied on the excuses provided by the institutions where they tried to cover the cases arguing that 'the students were not able to cope up with the studies' or 'it was due to a failed love affair'," says Azad.
Politics in and after death
Slamming the political parties who are expressing their concern over Vemula's suicide, especially the likes of Rahul Gandhi, Azad says, "This is all about political mileage. I would like to ask Mr Rahul Gandhi that why did not the UPA government take any action when we produced this report earlier?"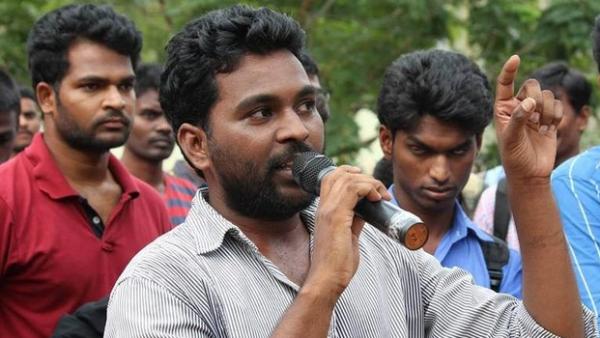 He further says that along with its dormancy towards the suicides, the consecutive governments must be blamed for slashing the budget for the Dalit and Adivasi education.
"The educational development of Dalit and Adivasi students is dependent and linked directly to the planning and allocation of the Scheduled Caste Sub Plan and Tribal Sub Plan. But the funds have shown a decline in this year budget allocation. Unfortunately the government has bee diverting a large share of this money to non-beneficial items like creating capital assets of general nature, paying salaries or diverting it to other general schemes, which hardly benefit the Dalits and the Adivasis," says Singh of NCDHR.
'To kill a movement'
Twelve days before his death, Vemula along with four other Dalit scholars, was expelled from the university. The students were members of Ambedkar Students Association (ASA), a student political party.
The reason behind the expulsion was allegedly a tiff between the expelled students and some members of ABVP over the screening of the controversial riot documentary Muzaffarnagar Abhi Baaqi Hai. The docu was boycotted by the right-wing student body on the grounds of being anti-Hindu, which led to its widespread screening in different parts of India as a mark of protest.
An ABVP member also alleged assault by Vemula. A probe was conducted against the ASA members and they were expelled on disciplinarian grounds.
However, it is being alleged that the whole issue was politicised and that BJP leader and Union Cabinet Minister of State for Labour and Employment Bandaru Dattatreya influenced the university probe.
"Dattatreya wrote a letter to Union Minister Smriti Irani branding students of University of Hyderabad as casteist and anti-national and demanding an action against them after which they were expelled. This in itself clarifies the intention of the government to handle the issue," says Azad.
According to him, ASA's reputation in the UoH is targeted by right-wing parties as their ideology clashed with the Dalit student association.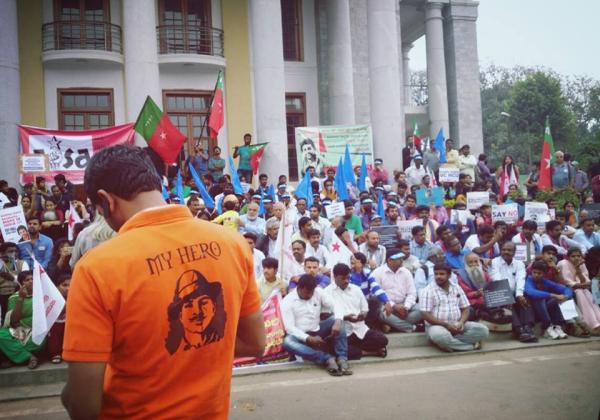 "Vemula's death is a part of a conspiracy to uproot a social movement and kill an ideology. This is a murder not a suicide," says Azad.