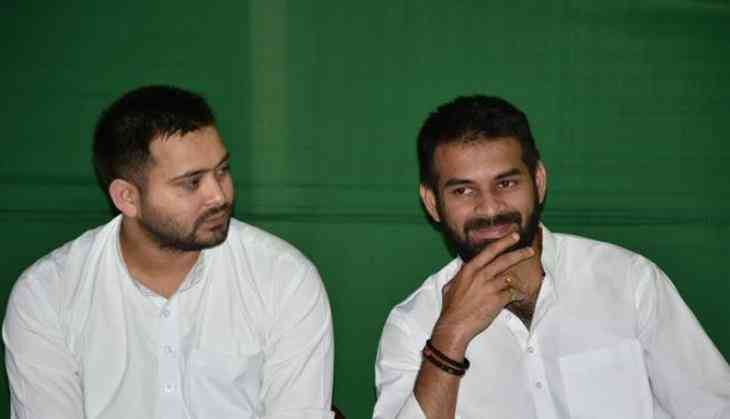 Rashtriya Janta Dal chief Lalu Prasad Yadav is serving his jail-term after being convicted in Fodder Scam. While everything is not well between his two sons Tej Pratap and Tejashwi. As Tej Pratap missing from key RJD events, it is speculated that Tej is being sidelined and Tejwashwi is leading the party in father Lalu's absent.
Taking the opportunity in hands, JDU and RSS tried to push a turf war between Yadav brothers. Breaking silence on which Tej Pratap said that "no power on earth" can "underestimate" his value in the party.
JDU chief spokesperson Sanjay Singh said being elder son Tej should run the party but it is Tejashwi who is leading it on his own terms. He said, "Tejashwi Yadav is trying to run the party on his terms and conditions but it is Tej Pratap who should run the party being the elder brother. It seems the RJD has kept all the social norms aside by giving the baton in the hand of Tejashwi who is the younger brother."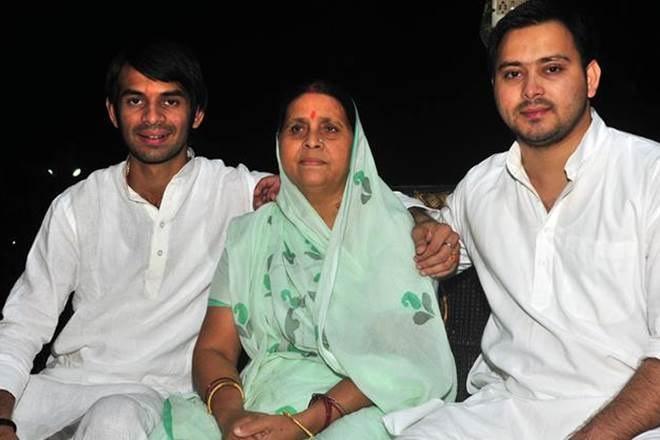 In meantime, BJP leaders also jumped in to stir the pot. "Lalu Prasad never gave an opportunity to the elder brother and never tested his talent; he only promoted the younger son," declared state health minister Mangal Pandey. "He should have made Tej Pratap the leader of Opposition as well the deputy chief minister."
In an attempt to scotch speculations of an emerging rift, Tej Pratap on Thursday told the media, "Why should anyone sideline me, and how can they do that? My father is here, he is in jail. Some people at the party are spreading rumours. This is a ploy by the RSS and BJP".
However, The source said, "Lalu Prasad had given enough signal on who would succeed him when Tejashwi was made the deputy chief minister after the Grand Alliance's victory in 2015, while Tej Pratap, even though he was the elder, was made a minister. (In an attempt to demonstrate the hierarchy between them) Tej later called himself a charioteer, Krishna to Arjun — or his brother Tejashwi – and (yesterday) called himself Balram to Tejashwi's Krishna," reported IndianExpress.
A senior RJD leader who attended Tuesday's meeting said, to make it in 2019 elections Tej and Tejashwi have to come together. "At a time when most senior leaders agree that it won't be easy to take on the BJP in 2019, Tej and Tejashwi have to come together, especially at a time when the party chief is in and out of jail."
Also read: Rafale deal scam: Rahul Gandhi warns lawyers in the Congress party of taking Anil Ambani case on Rafale issue