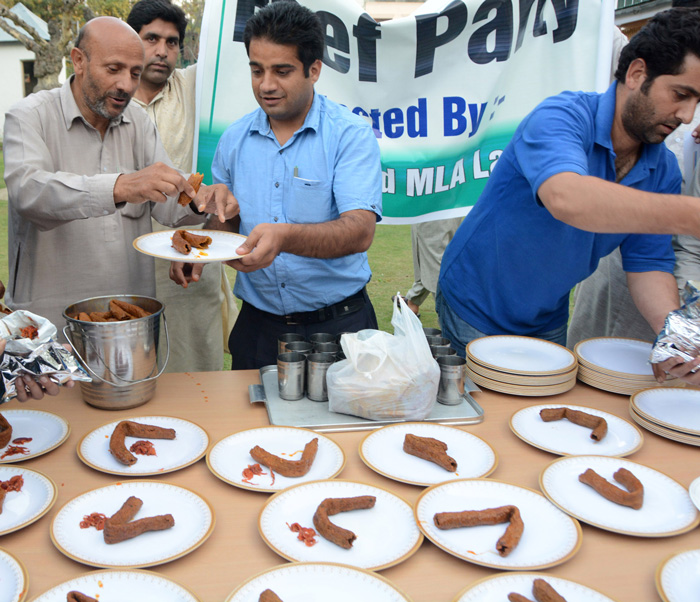 Proceedings in the Jammu and Kashmir Assembly took a violent turn on Thursday after BJP MLAs assaulted Independent MLA Sheikh Abdul Rashid for hosting a beef party.
Rashid, an MLA from Langate, hosted a beef party on October 7 in the MLA hostel premises where guests were served kebabs, meat balls and patties - all made out of beef.
Ruckus in J&K Assembly, BJP MLA Ravinder Raina beat up Engineer Rashid for hosting a beef party. pic.twitter.com/akV8AF4RnL

— ANI (@ANI_news) October 8, 2015
BJP MLAs Gagan Bhagat and Rajeev Sharma assaulted Rashid in the Assembly, forcing party members to intervene.
After the incident, opposition party National Conference staged a walkout, protesting the action of BJP MLAs.
While reports maintain that Rashid was beaten for acting against the ban on beef in the state, the Supreme Court on Monday had lifted the ban imposed by J&K high court for two months.