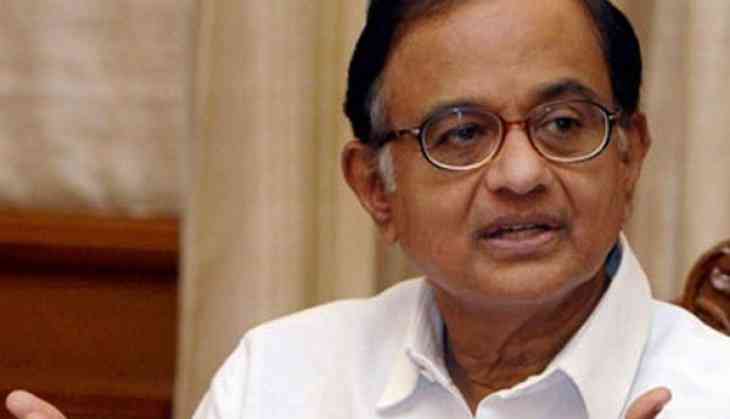 Former Finance Minister P. Chidambaram on Wednesday launched a scathing attack on the Bharatiya Janata Party (BJP) and Telangana Rashtra Samithi (TRS) here on Wednesday by calling the saffron outfit majoritarian and authoritarian. "TRS is its proxy," he said.
"BJP is seen as majoritarian and authoritarian. Many sections of the people, especially Dalit, minorities, Scheduled Tribes, women and children live in fear The BJP is trying its utmost to divide India on the line of religion, caste, and is capturing institutions," said Chidambaram. He added that TRS and its leaders have not stood up or opposed the BJP and this stance puts them squarely in the column of the BJP.
Addressing a press conference here, Chidambaram claimed, "The silence and neutrality of the TRS just only mean that TRS supports the misrule of the BJP in order to sustain their own misrule in Telangana."
On the TRS' performance in the state, Chidambaram, while reminding the promises made by TRS in 2013, said that the TRS has 'grossly overpromised' and 'grossly underperformed.' He backed his allegation by saying that in nearly five years of rule of TRS, Telangana has a debt of Rs 2,20,000 crore.
While talking about the ensuing polls, the Congress leader said, "The battle line in Telangana has been drawn with the ruling TRS on one side, and the formidable alliance of Congress, Telugu Desam Party, Telangana Jana Samithi and Communist Party of India, on the other."
Targeting the Centre, Chidambaram said the demonetisation and flawed Good and Service Tax have derailed the growth. He further charged the government with dressing up the growth rate at seven per cent but it is, in reality, limping around five per cent.
Lauding the United Progressive Alliance (UPA) chairperson, Sonia Gandhi, he said that the 'clear' and 'farsightedness' of Sonia Gandhi enabled the UPA government to form the state of Telangana, which was bifurcated from Andhra Pradesh in 2014.
The Assembly elections in the state are scheduled to be held on December 7 to elect members from 119 constituencies. The counting of votes will take place on December 11. The Telangana Assembly was dissolved prematurely in September on the recommendation of the ruling TRS government.
-ANI