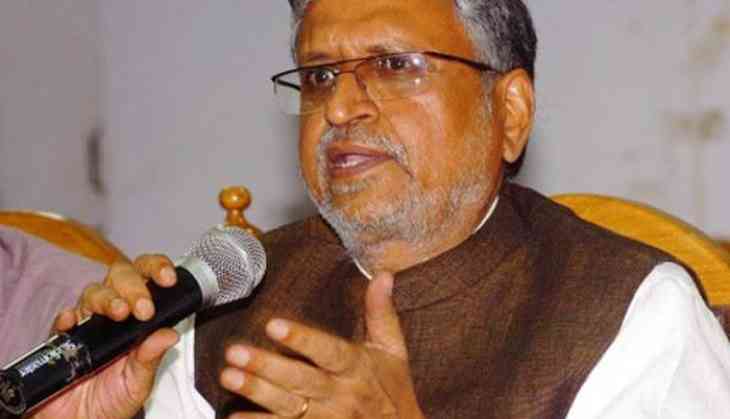 BJP hits back at Tejashwi Yadav, says he shouldn't play the 'victim card'
The Bharatiya Janata Party (BJP) on Wednesday said that Bihar Deputy Chief Minister Tejashwi Yadav should stop playing the victim card and prove his innocence.
Tejashwi has alleged that Rashtriya Janata Dal (RJD) chief Lalu Prasad Yadav and his family members are the victims of the BJP's political vendetta. The Yadavs are facing Central Bureau of Investigation (CBI) and Income Tax probe over the corruption charges.
Bihar's BJP leader Sushil Modi told ANI, "Tejashwi Yadav should stop playing the 'victim card' and provide evidence of his innocence."
Reacting on Tejashwi's denial on the accusations against him, citing that the charges dates back to 2004-2006, when he was a 14-year-old and a teenage couldn't be committing crimes, the BJP leader said that he had read the F.I.R registered against Yadav and there was no mention of any F.I.R against him at the age of 14.
Modi questioned Tejashwi Yadav on his properties and said, "How did he become the owner of so many properties at the age of 26? He should answer it."
Modi said that the Janata Dal United (JDU) and specifically Bihar Chief Minister Nitish Kumar should examine the case and set a timeline for it.
He further asserted that the BJP is awaiting the suspension of Tejashwi Yadav and if, the same doesn't happen, then they would have to discuss the issue with the parliamentary board.
Commenting on media personnel being manhandled by the security officials of Tejashwi Yadav at the Bihar Secretariat, earlier on Wednesday, Sushil said that a F.I.R should be registered on those who attacked the media.
"Proper actions should be taken against Lalu Yadav and his family, who are trying to silent the media", added Modi.
-ANI