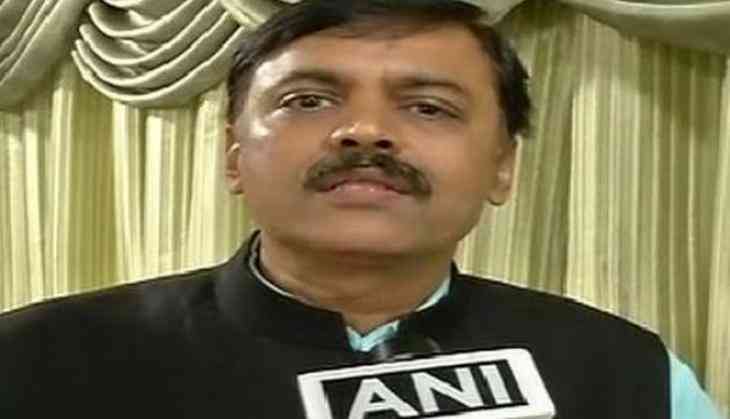 Bharatiya Janata Party (BJP) leader on 6 December launched a scathing attack on Congress vice-president Rahul Gandhi by calling him a 'Babar Bhakt' and a 'Kin of Khilji'.
BJP spokesperson GVL Narasimha Rao took to his Twitter handle and castigated Rahul for teaming up with Owaisis and Jilanis to oppose construction of Ram temple in Ayodhya.
"Rahul Gandhi has teamed up with Owaisis, Jilanis to oppose Ram temple in Ayodhya. Rahul Gandhi is certainly a "Babar Bhakt" & a "Kin of Khilji". Babar destroyed Ram temple & Khilji plundered Somnath. Nehru dynasty sided with both Islamic invaders. Travesty & Perversity of dynasty!," Roa tweeted.
Yesterday, BJP chief Amit Shah targeted Congress and Rahul for adopting double standard in the matter of Ram Janmabhoomi-Babri Masjid dispute.
Shah said while on one hand Rahul is visiting temple in Gujarat, Congress leader Kapil Sibal wanted to delay the Ram Janmbhoomi case.
Supreme Court on Tuesday fixed the next hearing for the long-standing Ayodhya dispute matter for February 8, 2018.
During the hearing Sibal, who is representing the Sunni Waqf Board in the ongoing hearing of the long-standing Ayodhya dispute, wanted the matter to be heard only in July 2019, after the completion of the next Lok Sabha polls citing political ramifications.
Earlier on 30 November, Rahul while addressing some people claimed that his family is devotee of Lord Shiva, but does not believe in using it for political gain.
-ANI