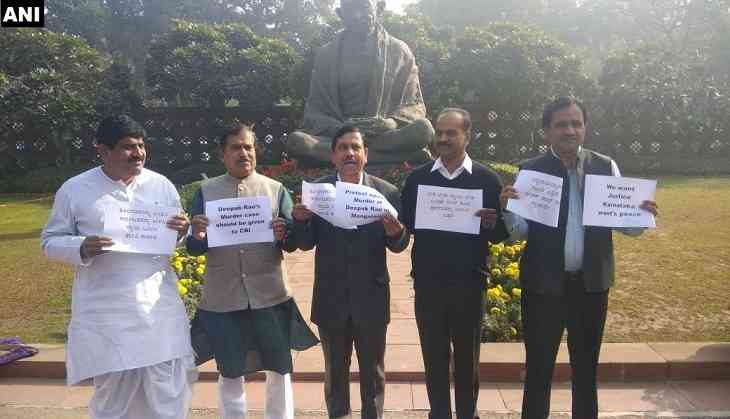 The Bharatiya Janata Party on Thursday staged a protest in front of the Gandhi statue in the Parliament against the murder of a party worker, Deepak Rao in Karnataka's Mangalore.
The party also demanded that the case should be transferred to the Central Bureau of Investigation. It is alleged that the victim identified as 28-year-old Deepak Rao, a resident of Katipalla Kaikamba was riding his motorbike when he was waylaid by a car whose individuals then attacked him.
Before Deepak could escape, they attacked him with the weapons and fled in a car. Though Deepak was rushed to a private hospital, he was declared brought dead by doctors.
The crime took place at 1.30pm. According to reports, the Police have detained 4 accused in the murder of Rao.
The state government has however deployed additional police to maintain law and order and ensure peace, as the BJP and Bajrang Dal called for a day-long shutdown in the coastal district today in protest against the murder.
-ANI