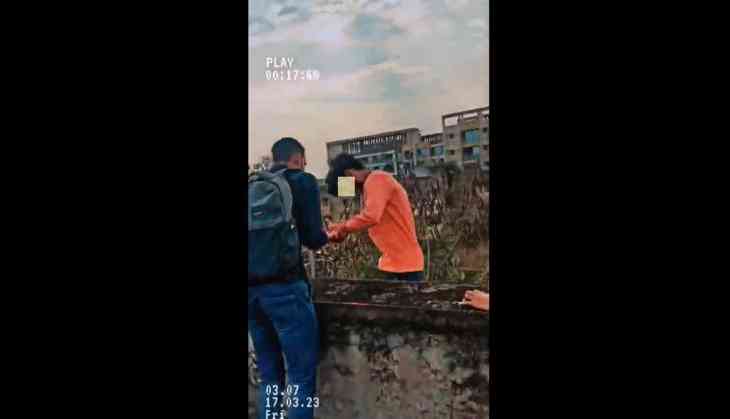 A student of Bilaspur Science College fell to death while making Instagram Reels with his friends on a building located within the campus premises.
Bilaspur SP Santosh Singh shared a video taken before the incident and urged the youth not to engage in activities that could endanger their lives.
The police have registered a case and are investigating the matter, as the deceased was not alone when the incident occurred.
Further details are awaited.
This, however, is not the first instance of youth losing their lives while taking selfies or making Instagram Reels.
In November last year, a 26-year-old man passed away after a snake bit him while he was trying to take a selfie with it. The incident took place at the Kakoda fair in Bareilly's Budaun district.