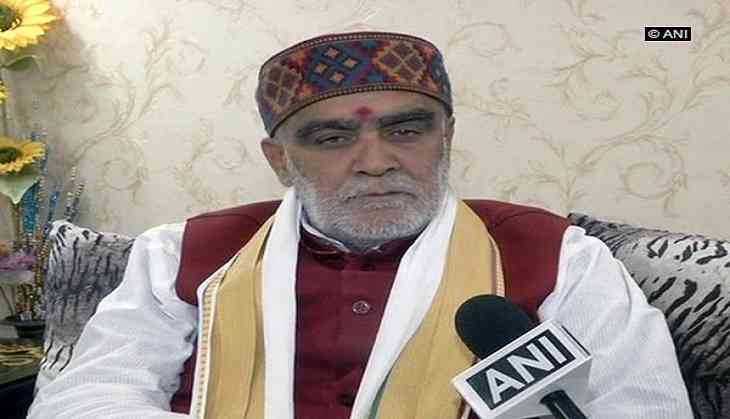 Union Minister Ashwini Choubey, on Tuesday, opposed Niti Aayog CEO Amitabh Kant's views about Indian states like Bihar and Uttar Pradesh (UP) holding up India's progress, claiming that those states have always contributed to the country's development.
"Bihar and UP are the front-runners in country's politics. We have always contributed to the development of the country and we will continue to do so," said Choubey.
Kant had earlier said that states like Bihar, Uttar Pradesh, Chattisgarh, Madhya Pradesh and Rajasthan are keeping India backward, especially on social indicators.
"Eastern part of India particularly states like Bihar, UP, Chattisgarh, MP, and Rajasthan are keeping India backward, especially on social indicators. While we have improved on ease of doing business, we have remained backwards on human development index," Kant informed.
Reacting to Congress President Rahul Gandhi's allegations against the Bharatiya Janata Party (BJP) for hindering the functioning of the judicial system of the country, Choubey said that he should stop commenting on the constitution.
"In 1952 they did not allow Ambedkar in Lok Sabha. Pt. Nehru went for the election campaign for Congress. One year later, they again planted a Congress candidate and did not allow Ambedkar to contest the election. Congress has given many painful experiences to Ambedkar and the Dalit communities," he said.
Further blasting Gandhi, he said, "He is talking about the poor and the Dalits, but he just wants that his dynastic politics to continue. He is national president of the party and he is mostly absent in the parliament. He did not allow parliament to work. The whole country knows congress role in disrupting parliament."
Warning Gandhi against mocking Prime Minister Narendra Modi, he claimed that the BJP led National Democratic Alliance will claim a two-thirds majority in the upcoming elections, while the Congress will be wiped out and will not even be left with four people to conduct their last rites in the cremation ground.
(ANI)