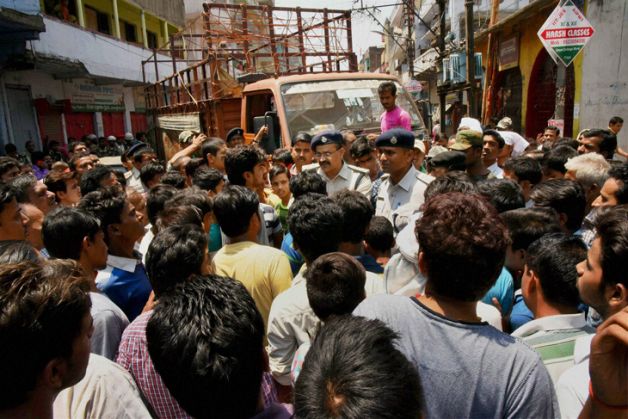 Rocky Yadav, the son of JD(U) MLC Manorama Devi, was arrested on 10 May for allegedly shooting a teenager in a fit of road rage on 7 May.
Senior Superintendent of Police Garima Mallick of Gaya has confirmed the arrest. "We have been carrying out regular raids and based on our interrogation of various people we have made the arrest. I cannot give you more details right now," he said.
Police has recovered a pistol from Rocky.
According to media reports, Rocky was nabbed early on 10 May from a factory on the road to Bodh Gaya.
On 9 May, the police had quizzed Rocky's mother Manorama Devi. His father Bindi Yadav was detained a day after the accident, along with a security guard who was traveling with Rocky when the incident occurred.
According to reports, the teenage victim, Aditya Sachdeva - a class 12 victim - was driving home when he overtook Rocky's Range Rover. Rocky then allegedly fired at the vehicle, hitting Aditya, who succumbed to his injuries.