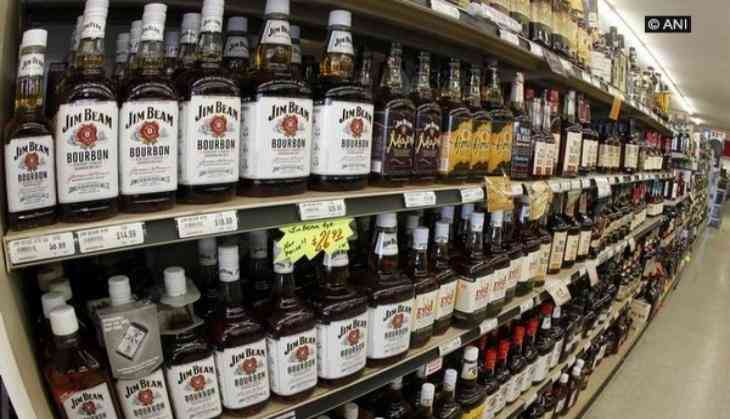 Bihar: Police seizes 450 litres of raw spirit (ANI)
The Excise and Prohibition department on Sunday night seized huge amounts of illegal liquor near the Dhobi police station in Bihar.
Ever since the liquor ban has been imposed in Bihar, illegal alcohol is being seized regularly from different parts of state.
In a similar incident, a Bolero which was coming from Jharkhand to Bihar was stopped at the Dhobi police station check post. 450 litres of raw spirit was seized from the car.
"450 litres of liquor can be used in making 25000 bottles of country made liquor and would cost around 70-80 thousand," said Excise and Prohibition inspector.
There were two culprits in the car out of which one successfully fled from the spot where, the other got caught.
The Bihar Government had instituted a tough prohibition law this year to prevent consumption of liquor in the state. Starting April 1 this year, country-made liquor was banned. Then the ban was extended to Indian Made Foreign Liquor (IMFL).
-ANI