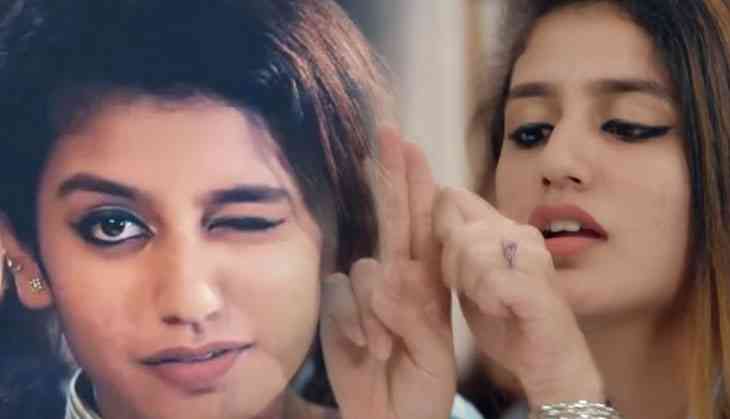 South-Indian actress Priya Prakash Varrier who has become a famous star overnight because of her wink in a song Oru Adaar Love. However, because of her wink, the actress falls into trouble as the complaint has been lodged against the actress. Now, Supreme Court on Friday has quashed all the police complaints against her.
Earlier, complaints have been lodged against the actress for hurting the religious sentiments. The apex court also said that no further complaints would be filed against the actor or the makers of the Oru Adaar Love be entertained under IPC's Section 295A that penalises all acts intending to insult religious groups.
The court, in its order, said that picturisation of a popular folk song can never be termed 'blasphemous'.
Check out the song which created trouble for the actress:
On February 16, the Raza Academy penned a letter to Union Information and Broadcasting Minister Smriti Irani seeking a ban on internet sensation Varrier's song. The academy alleged that the said Malayalam song insults Prophet Mohammad and his 'pious wife'.
The Supreme Court, on February 21, stayed all the cases pending against her and said no criminal proceedings can take place against her in any part of the country, till further hearing in the matter after the actor knocked the doors of the Apex Court.
-With ANI inputs
Watch Video: