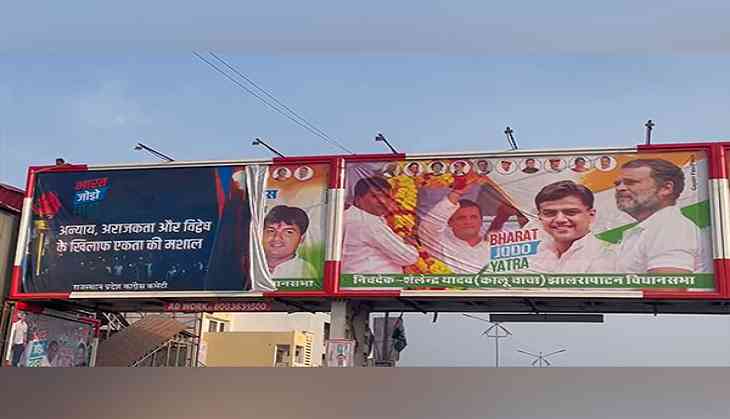 As the Bharat Jodo Yatra is all set to reach Rajasthan today, a poster war has broken out between supporters of Ashok Gehlot and Sachin Pilot after supporters of the Chief Minister tried to replace the former deputy chief minister's posters in Jhalawar district.
Interestingly, the incident took place days after Congress general secretary KC Venugopal met both leaders and held hands with both senior leaders during a press conference in an attempt to show unity in the party.
Yesterday, Pilot released a video in which he can be seen gearing up for the Yatra and urging people to join it.
Sachin Pilot supporters were seen anguished and protesting against PCC workers who put up new posters on already installed posters with Pilot's picture of the Bharat Jodo Yatra.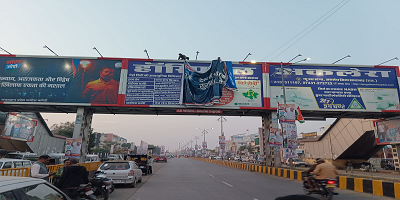 Notably, supporters of both factions had started putting up posters days ahead of the arrival of the Bharat Jodo Yatra in Rajasthan.
The Pilot supporters have already booked and paid for the hoardings at prime locations in the district from where Rahul Gandhi's Yatra will cross. The twist came when the contractor's team arrived in Jhalawar to install a Gandhi banner and hoardings on behalf of PCC supporters.
Pilot supporters reached the spot and protested that they have already booked the hoarding site and paid money in advance.
The police also reached the spot, and pacified the matter after mutual understanding, and had to withdraw the holdings and banners sent by PCC supporters in view of the protest by the supporters of the Pilot group.
The Bharat Jodo Yatra being led by Rahul Gandhi will enter Rajasthan this evening.
The massive Yatra, which entered Madhya Pradesh on November 23, will cover seven districts in the state in 12 days.