Namit Hans
| Updated on: 13 February 2017, 3:32 IST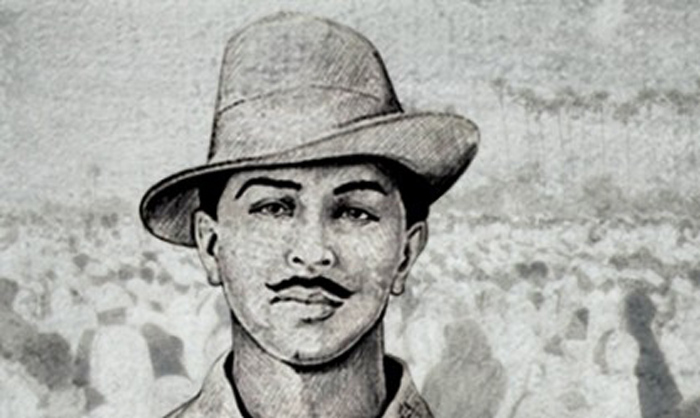 Bhagat Singh, the man who happily sacrificed his life for the nation, did not kneel down to the atrocities of British Raj till the end. When he wrote his last petition to the Governor of Punjab, he did not plead for mercy but calmly accepted the government's decision to execute them.
He was sentenced to death on 7 October, 1930 along with Sukhdev Thapar and Shivaram Rajguru by a special tribunal for their involvement in the 'Lahore Conspiracy Case'. Initially, the order was to execute them on 24 March, 1931 but mounting pressure and public outrage forced the British government to carry out their execution in an incognito manner. It was moved forward by 11 hours and they were hanged on 23 March instead.
In his last petition, which he wrote from the jail, he challenged the court's statement that they had waged a war against the British nation. Even when he knew that death was near, his courage was not shaken up by it. Bhagat Singh demanded that if they all were considered as war prisoners then they shall also be executed like that.
The 24-year-old revolutionary who became the icon for Indian youth and took the British Raj hands on, wrote about how the revolution was never going to end with their deaths.
Here are a few excerpts from his last petition
"Let us declare that the state of war does exist and shall exist so long as the Indian toiling masses and the natural resources are being exploited by a handful of parasites."
"No matter, if your agents stoop so low as to fabricate baseless calumnies against their spotless characters to damage their and their party's reputation. The war shall continue"
"It may assume different shapes at different times. It may become now open, now hidden, now purely agitational, now fierce life and death struggle. The choice of the course, whether bloody or comparatively peaceful, which it should adopt rests with you. Choose whichever you like."
"The war neither began with us nor is it going to end with our lives. It is the inevitable consequence of the historic events and the existing environments."
"Our humble sacrifices shall be only a link in the chain that has very accurately been beautified by the unparalleled sacrifice of Mr. Das and most tragic but noblest sacrifice of Comrade Bhagawati Charan and the glorious death of our dear warrior Azad."
"As to the question of our fates, please allow us to say that when you have decided to put us to death, you will certainly do it."
"We know that the maxim "Might is right" serves as your guiding motto. The whole of our trial was just a proof of that."
He concluded his petition by showing extreme courage and asking for a glorious death when he knew that he was going to meet his end in a very short time.
"We wanted to point out that according to the verdict of your court we had waged war and were therefore war prisoners. And we claim to be treated as such, i.e., we claim to be shot dead instead of to be hanged. It rests with you to prove that you really meant what your court has said.
"We request and hope that you will very kindly order the military department to send its detachment to perform our execution."
Yours
BHAGAT SINGH