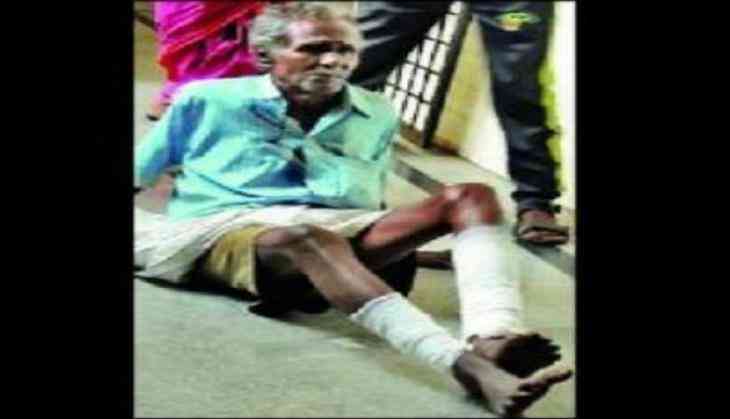 In a heartbreaking incident, a 70-year-old elderly man who came for the treatment to the KC General hospital in Malleswaram was made to crawl out of the hospital. According to the Times of India reports, the old man was forced to crawl out of the facility because the staff did not offer wheelchair assistance to him.
The paper further suggests that the old man had come to the hospital seeking treatment for his ailing legs on Tuesday and he was forced to crawl towards the exit and despite the fact that he is undergoing treatment for his legs. While there was hospital staff around him, none of them extended any sort of help.
"I did examine the patient. He took a bus to the city and came walking on his own to the hospital. After bandaging was done, he was made to sit on a table. Our staff took phone numbers of his family members to inform them about his condition. But after they left the place, the patient started crawling towards the exit. He didn't ask for wheelchair assistance. Our hospital has enough wheelchairs. However, I will conduct an inquiry and initiate action against the staff if they are found guilty."
Meanwhile, the doctor also said that the hospital receives multiple patients every day and it is difficult to keep a tab on all of them, reports TOI. Dr R Bhanumurthy MS, medical superintendent, KC General Hospital told TOI, adding: "Later in the day, his family members arrived and said he is mentally unsound and has the habit of behaving unusually."
Also read: CBI wanted to arrest Narendra Modi and Amit Shah in Ishrat Jahan shootout case, says Gujarat's former DIG Vanzara