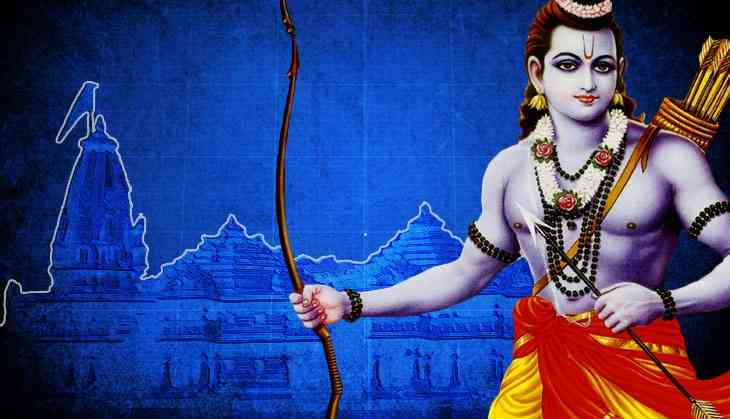 The Supreme Court of India on Saturday pronounced the historic decision on Ayodhya land dispute case and clearly said that a temple would be built at the 2.77-acre piece of land. Whereas, the apex court ordered a government that a suitable alternative plot of land measuring 5 acres at Ayodhya will be given to the Sunni Wakf Board.
The judgment was taken by the five-judge constitutional bench headed by CJI Ranjan Gogoi and includes justices SA Bobde, DY Chandrachud, Ashok Bhushan and S Abdul Nazeer.
After a much-awaited decision, the social media has been flooded with several reactions of political leaders.
Know who said what?
श्री राम जन्मभूमि कानूनी विवाद के लिए प्रयासरत; सभी संस्थाएं, पूरे देश का संत समाज और अनगिनत अज्ञात लोगों जिन्होंने इतने वर्षों तक इसके प्रयास किया मैं उनके प्रति कृतज्ञता व्यक्त करता हूँ।

— Amit Shah (@AmitShah) November 9, 2019
The Judgment of Hon'ble Supreme Court on Ayodhya is historic. The Judgement will further strengthen India's social fabric.

I urge everyone to take the verdict with equanimity and magnanimity. I also appeal to the people to maintain peace & harmony after this landmark verdict. pic.twitter.com/DWnVRPuXMG

— Rajnath Singh (@rajnathsingh) November 9, 2019
सभी पक्षों की दलीलें सुनने के बाद SC की बेंच के पाँचों जजों ने एकमत से आज अपना निर्णय दिया। हम SC के फ़ैसले का स्वागत करते हैं। कई दशकों के विवाद पर आज SC ने निर्णय दिया। वर्षों पुराना विवाद आज ख़त्म हुआ। मेरी सभी लोगों से अपील है कि शांति एवं सौहार्द बनाए रखें

— Arvind Kejriwal (@ArvindKejriwal) November 9, 2019
माननीय सर्वोच्च न्यायालय के फैसले का हम सभी सम्मान करें, आदर करें और स्वागत करें। किसी की हार नहीं हुई है। हमारे देश ने सदैव दुनिया को शांति का संदेश दिया है। मैं सभी देश और प्रदेशवासियों से अपील करता हूँ कि आपस में एकता, प्रेम, सद्भाव और भाईचारा बनाए रखें। #AYODHYAVERDICT pic.twitter.com/Cuk7IE45Mf

— Shivraj Singh Chouhan (@ChouhanShivraj) November 9, 2019
प्रबिसि नगर कीजे सब काजा।
हृदय राखि कौसलपुर राजा।❤️🙏🇮🇳 https://t.co/Z4NvbTGlIa

— Dr Kumar Vishvas (@DrKumarVishwas) November 9, 2019
एक लम्बे अरसे से चल रहा विवाद आज सुलझ गया!SC ने संतुलित फ़ैसला सुनाया! हम सब भारतीय मिल कर अब देश की तरक़्क़ी के लिए क़दम बढ़ायें! जो देश के लिए अच्छा है वो देश में हर क़ौम के लिए अच्छा है!

— Shazia Ilmi (@shaziailmi) November 9, 2019
Thank you SC. Thank you to the entire Muslim community for your grace and generosity. Thank you to the Hindu community for their patience. India remains intact, as does the birthplace of Ram. Jai Shri Ram. #AyodhyaVerdict

— Chetan Bhagat (@chetan_bhagat) November 9, 2019
Also Read: Ayodhya judgement: Ram temple to be constructed at disputed site, land for mosque to be allocated in Ayodhya