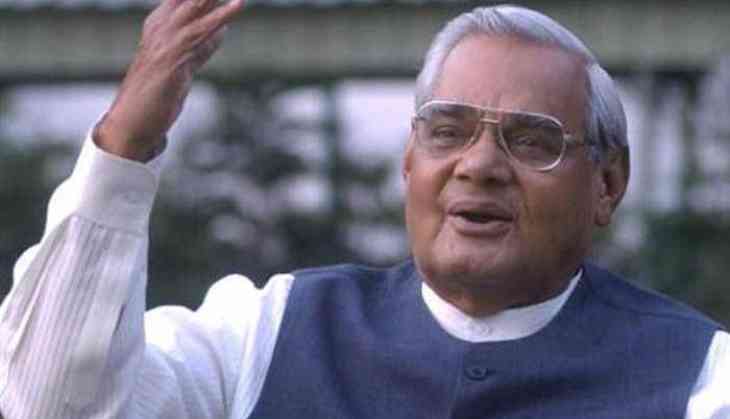 On 25 December 2017, Atal Bihari Vajpayee is celebrating his 93rd birthday. On this occasion, from PM Narendra Modi to all the prominent leaders extended their best wishes to former PM. From this morning, the people have been wishing by visiting on his government residence New Delhi's 6-A, Krishna Menon Marg. Former Indian Prime Minister Atal Bihari Vajpayee's name is taken with great respect in Indian politics.
In each party of the country, he has been given equal respect. Narendra Modi's government had awarded him 'Bharat Ratna' in 2014. On the occasion of his birthday, people are sharing an old video of Atal Bihari Vajpayee and current Prime Minister Narendra Modi. PM Modi and Atal Bihari are seen dancing together in this video.
This video is the time of when Atal Bihari was the Prime Minister of country. The video was shot at the occasion of Holi. In this video shot on the occasion of Holi, some dancers are busy collecting the color of Holi. There are many BJP leaders were present with Atal. In this, Delhi BJP leader Vijay Goyal also joins Atal.
In the ideology of the Rashtriya Swayamsevak Sangh (RSS), he accepted every incomprehensible situation and challenges in life. In the ups and downs of political life, he kept himself restrained after the criticisms.
Here is the viral video of both the ministers: