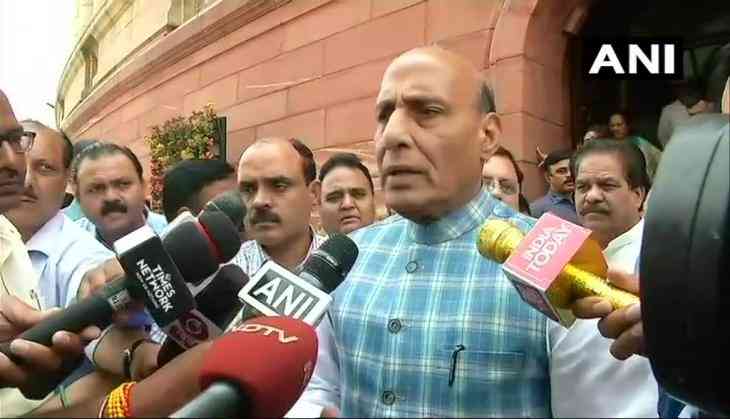 BJP was very confident for the all five states Rajasthan, MP, Chhattisgarh, Telangana, and Mizoram and especially for Rajasthan, MP, and Chhattisgarh. All the chief ministers of three respective states were confident that they will form the government once again but the results have really shocked the hopes.
In the early trends, we find that BJP is losing all three big states MP, Rajasthan, and Chhatisgarh, although, in Madhya Pradesh BJP has seen some growth. According to the early trends, BJP is leading with 111 seats in MP, whether in Chhattisgarh, Congress leading with 59 seats and in Rajasthan Congress leading with 108 seats.
In the midst of this early trends of polling results, home minister Rajnath Singh came and showed a hope for the party. "These are early trends. We hope to perform well." Home Minister Rajnath Singh told ANI.
Home Minister Rajnath Singh on #AssemblyElections2018 results: These are early trends. We hope to perform well. (File pic) pic.twitter.com/H4jel7L8wg

— ANI (@ANI) December 11, 2018
While even we have seen some downfall in the Sensex over 500 points. While on the other hand, Congress has started the celebration on their early trend win.